The video below features a stunning performance by Morgan Myles on The Voice. The contestant chose to sing "Hallelujah" by Leonard Cohen, one of the most powerful ballads of recent decades. John Legend, one of the judges on the show, commented that the song is so intimidating that not many people choose to sing it. However, Morgan's rendition of the song was wonderful and exquisite. Legend went on to say that it was one of the best blind auditions he had seen in a long time.
The judges on The Voice have seen many talented singers over the years, but Morgan's performance was truly exceptional. She managed to capture the emotion and depth of the song, leaving the judges and audience in awe. It's no surprise that all four chairs turned for her, with the exception of Gwen Stefani who was blocked.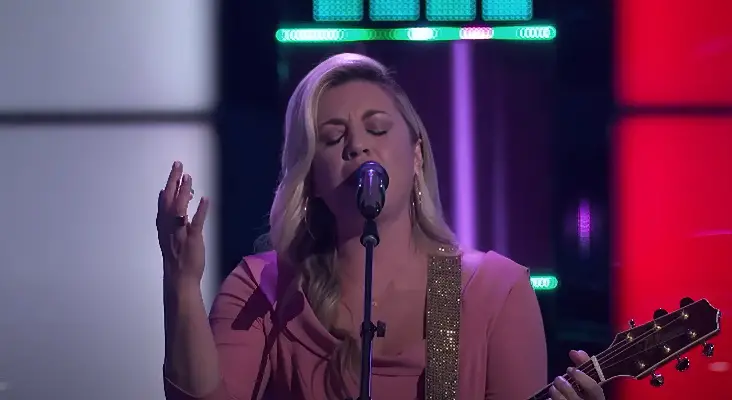 "Hallelujah" is a song that has been covered by many artists over the years, but Leonard Cohen's original version remains the most iconic. The song was first released in 1984 and has since become a classic. It has been covered by artists such as Jeff Buckley, Rufus Wainwright, and Pentatonix. The song's popularity has only grown over the years, and it has become a staple at weddings, funerals, and other important events.
Morgan's performance of "Hallelujah" on The Voice is a testament to the power of music. Her rendition of the song was not only beautiful but also moving. It's performances like these that remind us why we love music and why it has the ability to touch our souls. Morgan's talent and passion for music are truly inspiring, and we can't wait to see what she does next. Watch the video below and please leave us a Facebook comment to let us know what you thought!
Don't forget to hit the SHARE BUTTON to share this video on Facebook with your friends and family.