Pregnancy can take a huge toll on a woman's body. Even after the delivery of their child, they cannot really do much to get back into shape because they need to be there with their baby. You might have heard about KangaGroove training before. But not many people know that there are classes like KangaGroove all around the country that are aimed at providing new mothers with a way to have fun and be active with their babies in tow.
This is said to improve their emotional bonds with their babies and it will also help the moms get some much needed exercise. This concept was formulated by founder Nicole Pascher after having her third child. The video below shows one of the classes. They are dancing to Sugar Ray's song "Fly". The moms look like they are having fun, and so do the babies!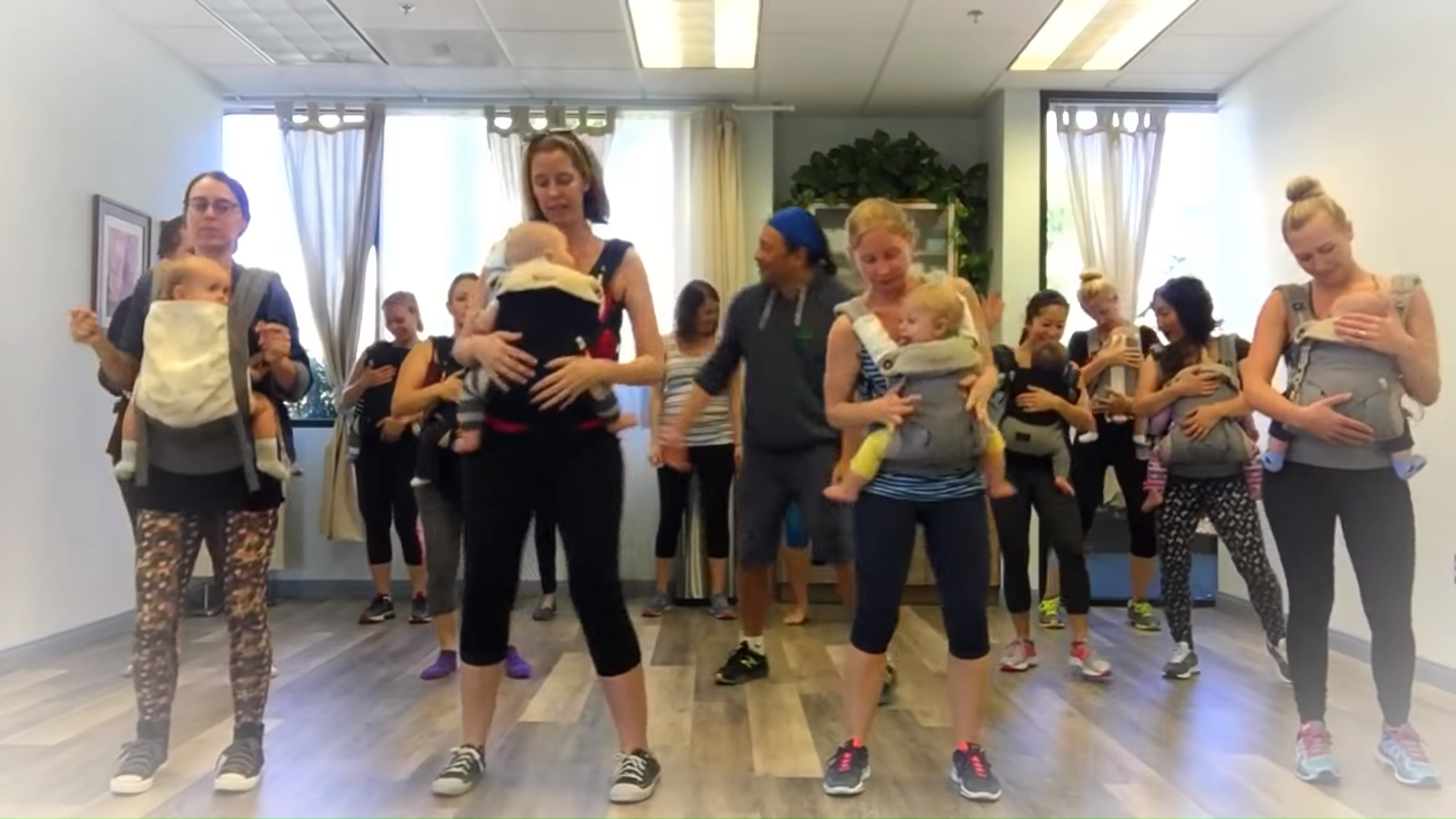 Watch these moms KangaGroove below! Let us know what you thought in the comments!
Don't forget to SHARE this brilliant video with your families and friends!