Dog is one of the most loyal and affectionate creature man has ever got the chance to come across. Not only are they loving and caring to humans, but they also move forward when it comes to supporting anything helpless. We have seen a lot of cases where dogs adopt helpless animals as one of their own. The video below features one of them.
The white German shepherd in this clip is called Shadow. We can see her snuggling alongside a tiny little baby goat. It looks like the goat thinks of her as his mother, and Shadow doesn't seem to mind in the least. She is really gentle towards the goat! It is really heartwarming to watch!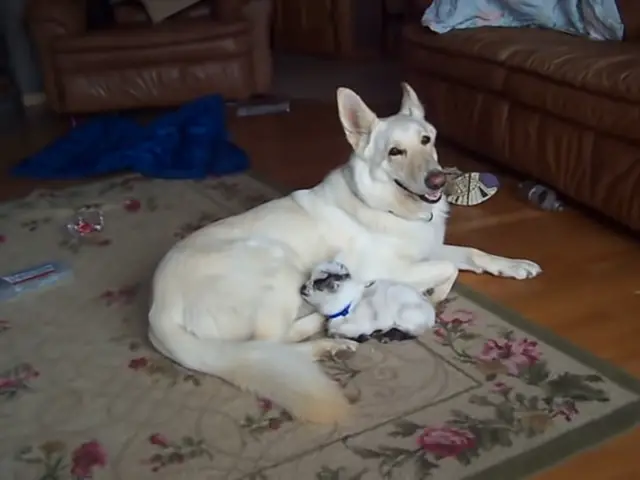 Watch this adorable video below! Did this video make you smile? Don't forget to share your thoughts with us in the comments section!
Please SHARE this adorable clip with your families and friends!