School punishments can be very serious and unnecessary at times. Some schools even torment kids mentally with their policies.
Hunter is a 6-year-old kid. The school authorities punished this boy for tardies. The boy was too young and innocent to raise a voice of his own. However, when his mother visited him for lunch, she found something horrid. Her son was eating his lunch in a cardboard partition. Moreover, his cup had a big D written on it.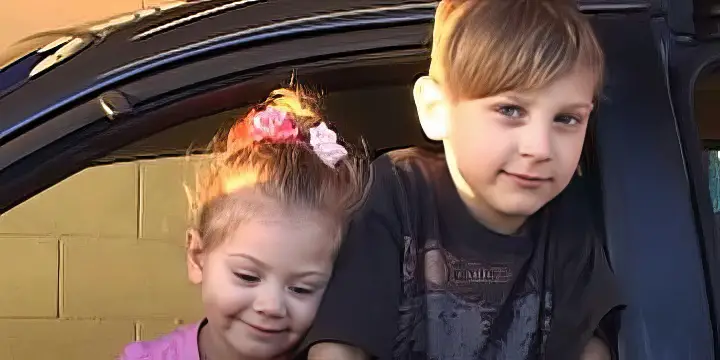 This mom was too saddened and angry by the fact that a little boy has to go through such embarrassment and harshness at a young age. As for the school, the teachers justified that action as a way of detaining the student for tardies. However, many other people stood against the school policies along with this family.
Taking to Facebook, the grandma wrote:
"This is my grandson, Hunter. He's a little first grader. His momma's car sometimes doesn't like to start right up. Sometimes he's a couple of minutes late to school. [This time], he was 1 minute late, and this is what his momma discovered they do to punish him!"
"They have done this to him 6 times for something that is out of this baby's control! They make a mockery of him in front of the other students! The principal is responsible for this. His mom found him there, crying, and took him home for the day. Anyone wants to help me flood this lady principal with calls telling her how inappropriate this is?"
But after Grandma's post, the community came together and raised money to help the family out. Hopefully, things will be better for little Hunter from now on. Watch the full video below and please leave us a Facebook comment to let us know what you thought!
Please SHARE with your friends and family!