Sometimes, we come forth situations or images that may need a few more nods of approval before coming out in the open. However, even with a handful of opinions, somethings just take time to get around.
Similar is the story of a Californian resident, Shantel Carrillo posted an ultrasound of her unborn child. The post received a lot of warm wishes. Not just that, the mother was stunned when people begin commenting that an angel-like figure was kissing the baby.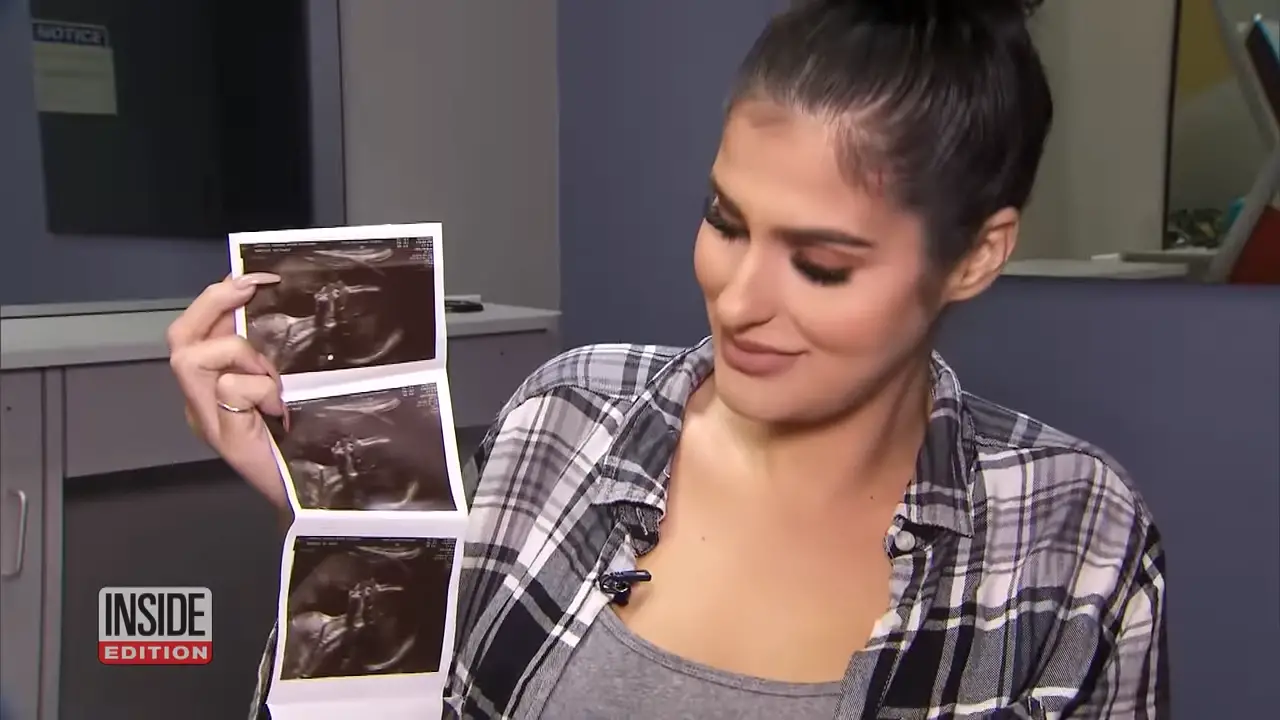 Hence, she checked the photo a few times to realize who the figure was. The image resembled her dad, who passed away in 2016. Shantel quickly begins searching for the photo, which came close to the ultrasound picture. And she came across one, which was taken after her first baby, Myree.
The resemblance is uncanny in both of the images. Her dad is gracefully kissing his granddaughter in a somewhat similar manner. The woman seems adamant that he is her father, looking down on the infant and passing his blessing. Please watch the comparison between the two photos in the video. Let us know what do you think? Do you believe it's her dad looking down or just an accidental coincidence?
If you enjoy the clip, kindly share it with your loved ones.