The age of the internet has made it possible for individuals to become viral without much effort. All you need is a camera in hand and the talents to grab attention. Therefore, growing kids have extra benefits on such occasions. As their exposure to technology develops early in life.
Usually, we enjoy it when toddlers indulge in adorable or hilarious comical sketches. However, when someone from the family steals the kid's spotlight. Now that's a practical joke that will eventually grab the attention of many.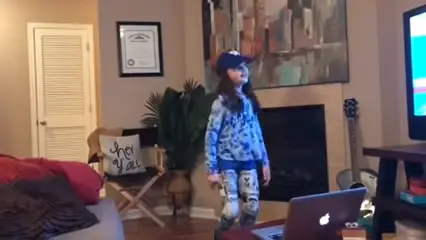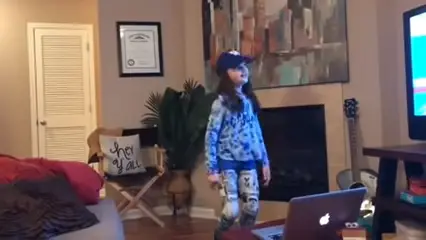 Much like the video featured, which, not to mention, became viral content with over one million views. Youtuber McCall's posted a video on a catchy song, initiating a dance challenge. The video has over 45 million views. Needless to say, any trends in social media take over people's lives until they recreate them.
Hence, the toddler in the clip decided it was her time to shine. Initially, Bella is recording a fun dance video on " Juju on the Beat" by Zay Hilfigerrr and Zayion McCall. She is learning the dance challenge and executing the moves at the same time. Halfway through the song, we witness her mother, Ashe Parker, joins in the fun.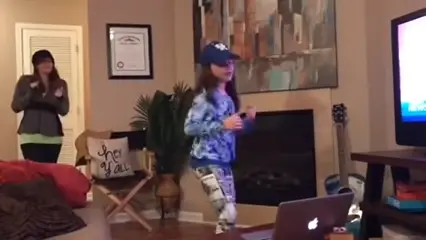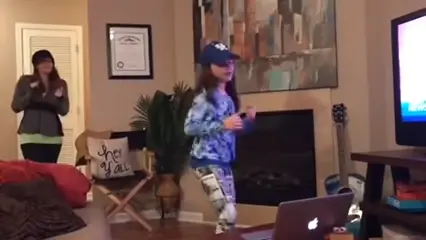 However, she stays quiet and dances along with her daughter. Bella stops the music abruptly. This is when the mom sings the lyrics of the song. To this, Bella scream, "Mom" in a surprised voice. Please press play and watch this fantastic video bomb. Do share your thoughts on the growing trend and challenges in social media.
If you enjoy this entertaining clip, kindly share it with your loved ones.