One of the famous attractions of Las Vegas is MGM Grand Casino. Hence, the destination is popular among tourists and residents. During one particular occasion, the guests were treated with a surprise in the lobby.
The team was none other than "The Jabbawockeez", a world-class dance ensemble. Jabbawockeez came to fame after winning the first-ever season of America's Best Dance Crew. Hence, the platform was a massive benefit for growth.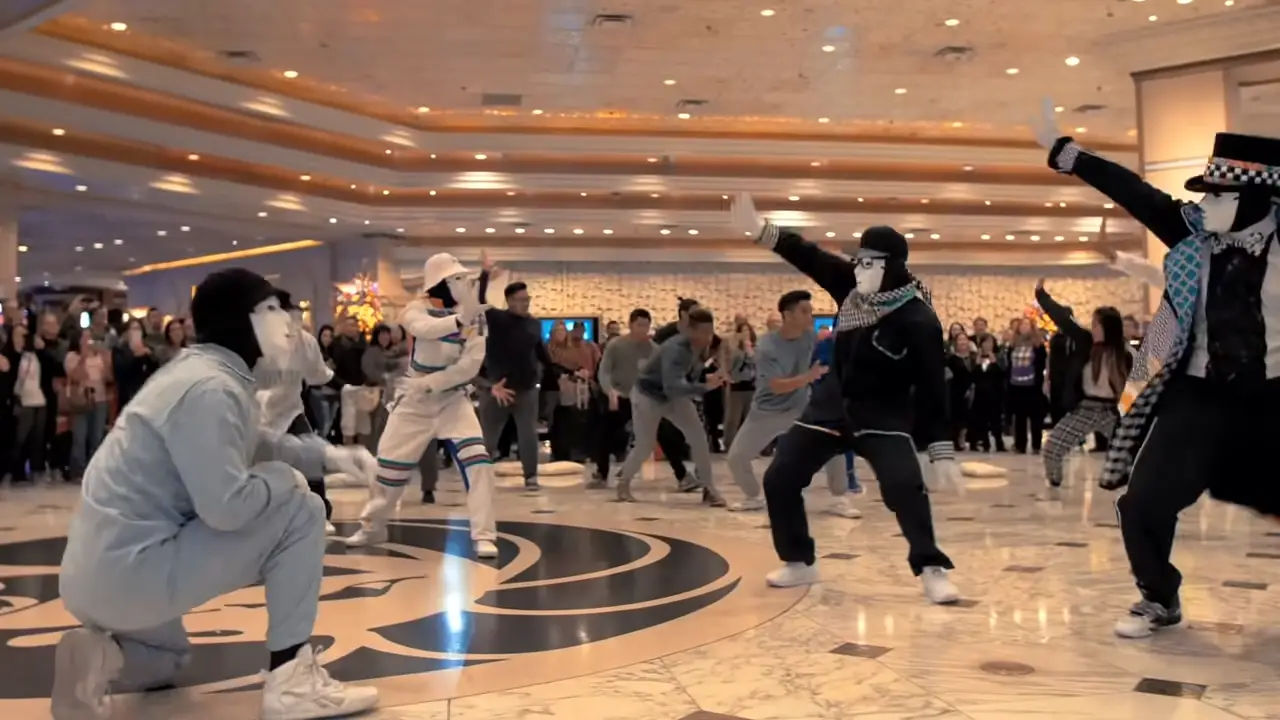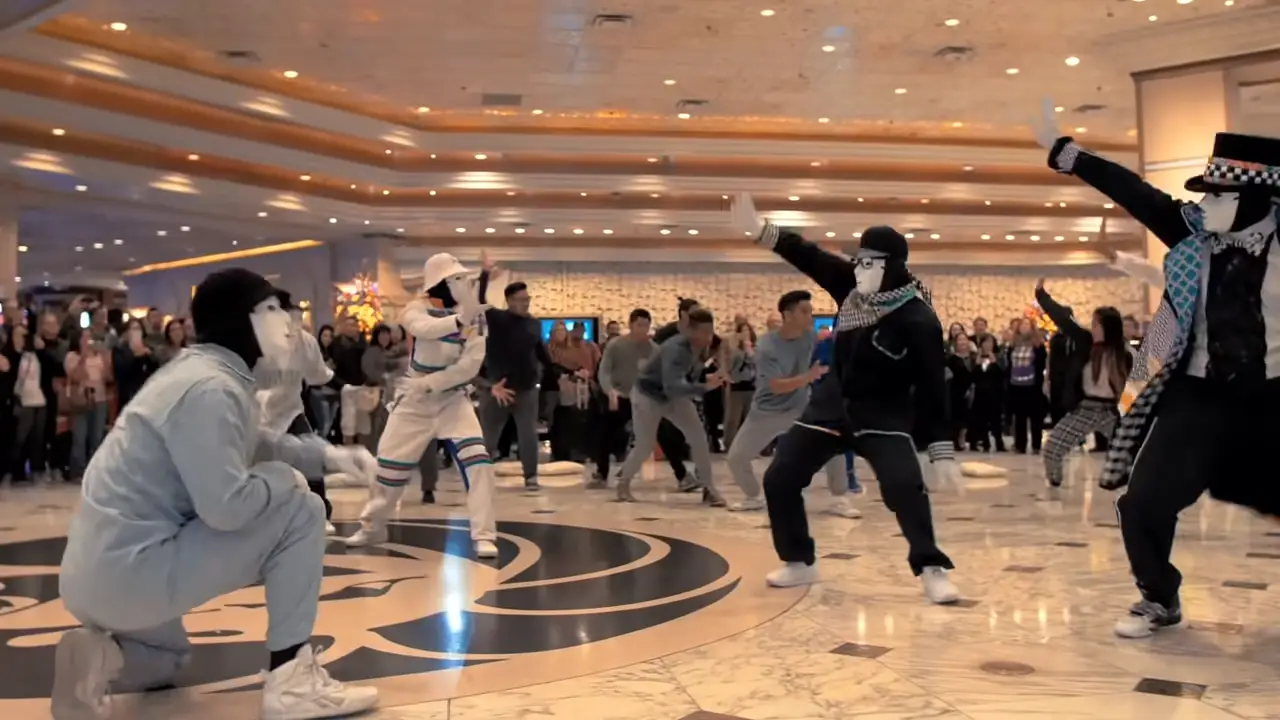 Furthermore, the dancers never stop wowing their audience with their slick moves. Since 2015, the group was performing for the audience in the residency of MGM. However, the stage can become a little restrictive. And one of such moments was captured in the hotel lobby.
Initially, we see a bunch of people lying down on the floor. This signals to the guest at the beginning of something extraordinary. Therefore, the crowd makes a big circle allowing the Jabbawockeez enough surface to showcase their slow motions. In the song "Uptown Funk" by Bruno Mars and Mark Ronson, the talented dancers in the mask execute a phenomenal performance. Not only that, the few bits of comical sketch. Please press play and enjoy this fantastic dance show. Do share your thought on the group in the feed.
If you enjoy this entertaining clip, kindly share it with your loved ones.