Miranda Lambert is an amazing singing sensation. Fans all over the world love her for her beautiful vocals. Lambert has a huge fanbase but one particular fan took her by surprise. She literally cried in between one of her concerts because of him!
A war veteran's sign was the reason Lambert could not hold in her genuine emotions towards her fans. She was actually able to notice the exceptional sign that stood out from every other one in the crowd. Miranda's sudden emotional reaction shocked and confused the crowd.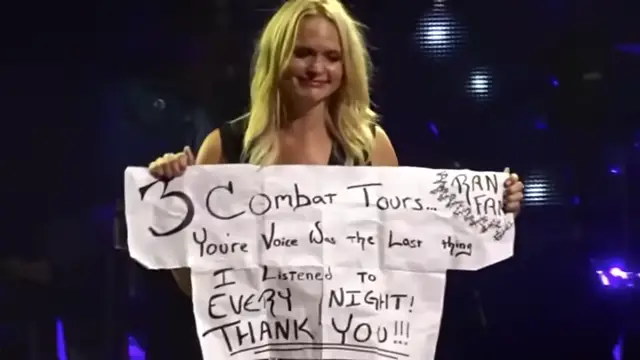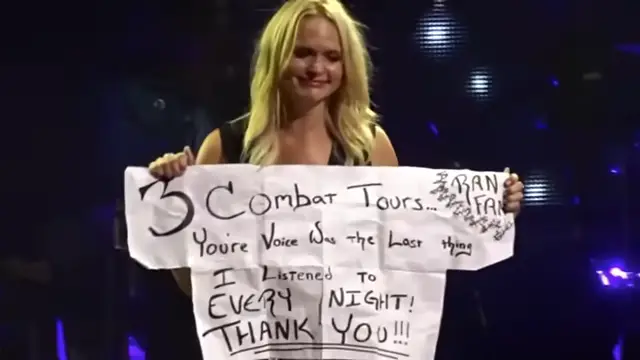 She stopped her song and asked the man if he really meant what the sign said. And he surely did! Jeff Tudisca is one of her biggest fans and the sign he was holding said," 3 combat tours, [your] voice was the last thing I listened to EVERY NIGHT! THANK YOU!!!". The crowd was very supportive of her reaction.
As for Jeff, he met her at other concerts. This is one of the most heartwarming videos you will see on the internet. Watch the full video below!
Please SHARE with your friends and family!