It's heartbreaking to see so many animals, especially dogs, having to suffer so much on the streets. The streets are a harsh place to survive in. Thankfully, there are good people working towards solving this problem and helping such dogs in need. One of these organizations is Hope For Paws. This non-profit organization from California has been doing wonderful things for stray dogs in the area.
Hope For Paws got an urgent call about a really sick dog that had been living in a trash pile. They were told that she had been living in that condition for many months now. The rescue team managed to her to get out of there and immediately took her to the Veterinary Care Centre. They named her Miley and discovered that she was suffering from mange, malnutrition, parasites, and bacterial infections.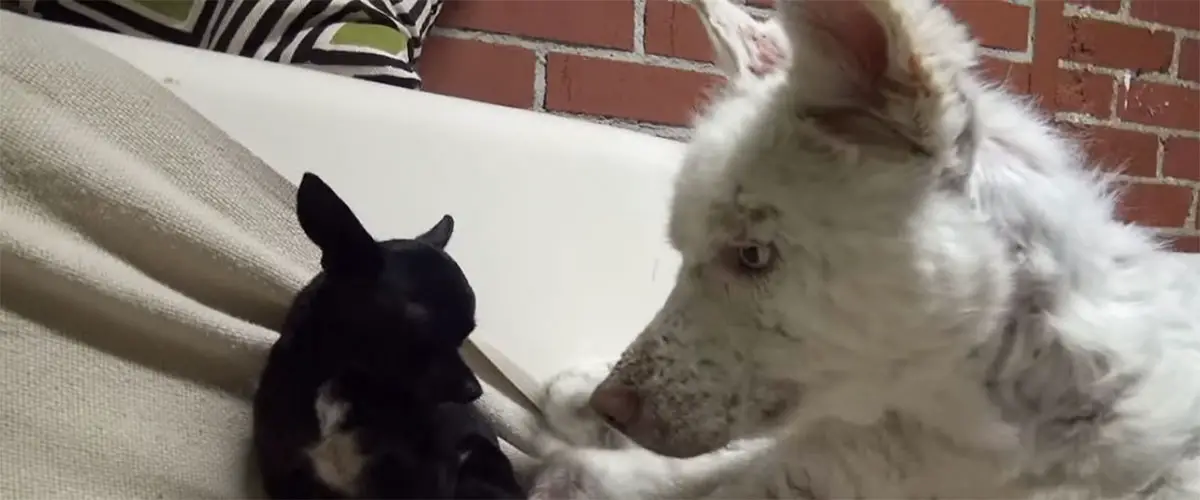 Miley underwent from treatment, but she needed more time to heal her soul. But things changed when two weeks later, she met a puppy called Frankie. Frankie had been rescued from a drain pipe and was traumatized after that. He was really scared of everything. But after Miley took him under her wing, Frankie drastically improved as well!
Miley proved that no matter how scarred one might be, it's always possible to help another one out. Who knows how long Frankie would have taken to recover without Miley?
Check out this amazing video below:
[ytvid id="1Xg2G_oINqc"]
SHARE this amazing video with everyone you know!