There are two kinds of people in the world— those who love rain, and those who don't! I happen to be one of the people that like rainfall. Expressly, natural showers wash away all the dirt and grime, making the world feel completely brand new. But this camera footage shows a rare phenomenon of a "rain-bomb," and it's unlike anything you have seen before!
Sometimes a thunderstorm creates so much pressure that wind plummets to the ground. Most times, rain accompanies the cloud that carries the storm. Moreover, when this rare natural phenomenon drops in a scale of a city, it creates a Microburst! Furthermore, this footage by the Nevada Seismology lab shows how powerful this occurrence can be.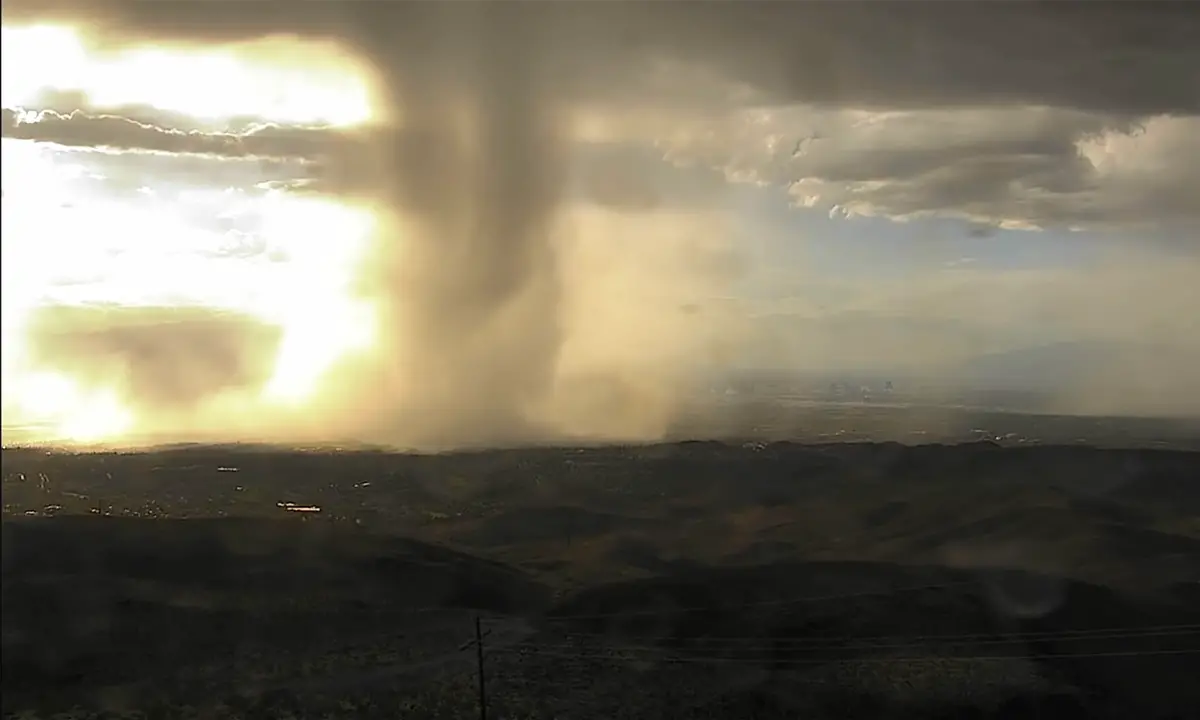 Henderson is the second biggest city in Nevada. Moreover, this dessert city is known for the gentle slopes surrounding it. In the timelapse, you can see precipitation as clouds travel near the city. But then around 6:50 PM, heavy stormclouds arrive and dumps wind and rain. And it looks breathtaking! Watch the incredible video below:
And please COMMENT and SHARE!