If you like listening to old classic music, you know and, shall I say, love Rod Steward. From hit songs like "Maggie May," Tonight's the night. The 74-year old has indulged in many genres and kept the melody on for so long.
Whereas Michael Bublé has been performing for a relatively shorter period of time. He is critically acclaimed to be one of the most romantic singers of the generation.
Now imagine both of them working together on a stage is a recipe for undeniable charm. Though they belong to an entirely different musical background. However, they both know how to captivate the crowds.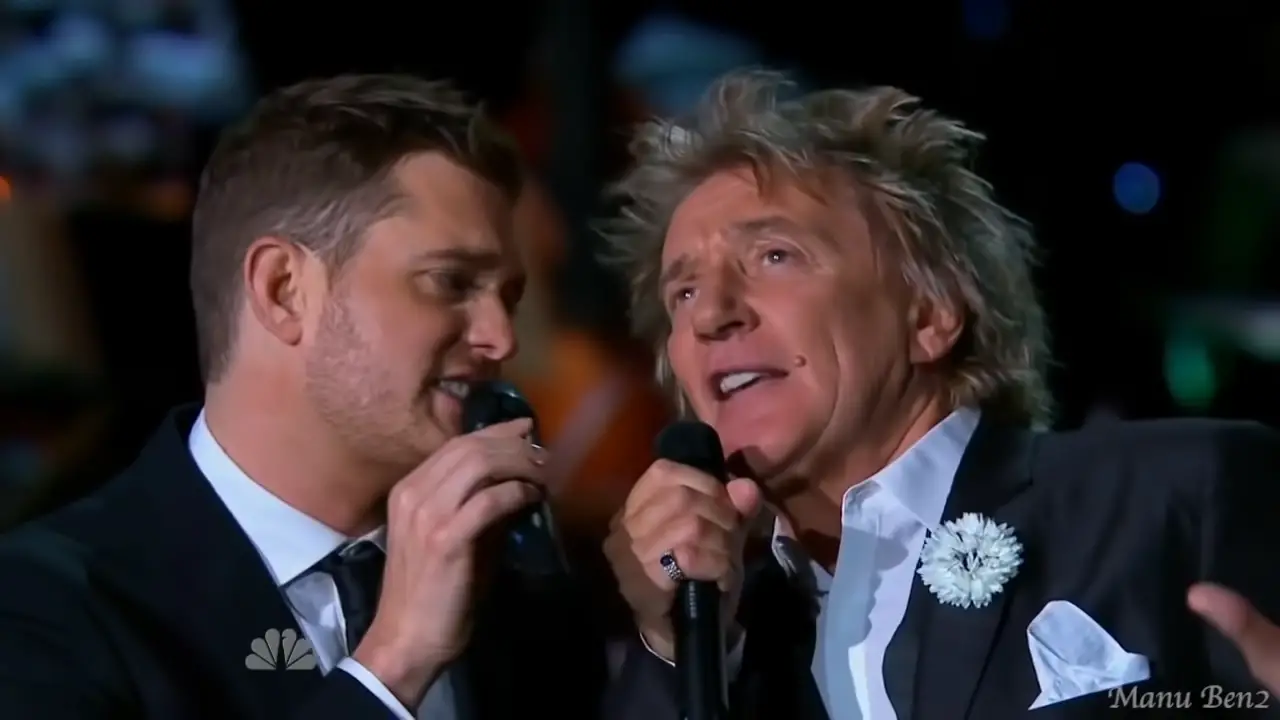 Initially they, make the small talk and within seconds jump to their first song, " Winter Wonderland," as a Christmas Celebration. From their gesture, they look the old pals catching up after some time. Would you believe me if I say they have met recently?
Rod being in business for such a long time looks more relaxed and casual. He doesn't even bother to tie his bow tie. Apart from their appearances, they entice the audience with their melody and few unchoreographed dance moves. Please take a look at the Christmas joys by our magnificent duo.
Did you like the video? If the performance lives up to your expectations, share this with your loved ones.