Duett buffo di due gatti (humorous duet for two cats) is a popular classical piece that is often performed as a concert encore. The lyrics are entirely made of the word miau (meow). Though this piece is attributed to Gioachino Rossini, it wasn't actually written by him. Regardless the origin of the sing, this classic comic piece is still widely performed.
The boys doing this duet in the video were a part of a group called Les Petit Chanteurs A La Croix De Bois (Little Singers Of Paris). Their names are Hyacinthe de Moulins and Regis Mengus. They have grown up since then. Mengus is a popular opera singer now.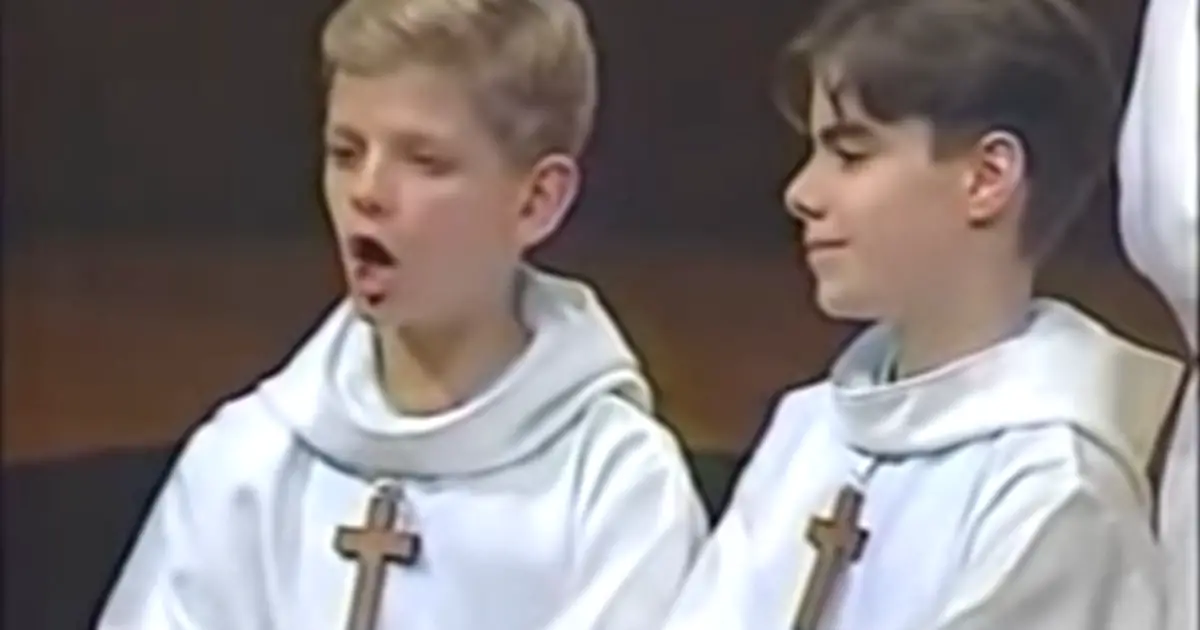 Watch this amazing performance below!
Did you like that video? Had you ever heard this piece before? Let us know in the comments below! Please SHARE this incredible video with your friends and families!