Mayonnaise — it makes a delicious spread on sandwiches. It even makes a flavorful dip for your French Fries. Or even to make tuna or egg salad. It has endless uses to make your food appetizing. But this girl chooses to eat spoonfuls of mayo straight out of jars. When we say jars, it is actually three jars. AND under three minutes. Can you believe it?!
Michelle "Cardboard Shell" Lesco managed to eat 2,448 grams (86.35 oz) – or the equivalent of three and a half jars in 3 minutes to set a Guinness World Record. But this isn't her first record. She also holds two other records. One, for the fastest time to eat a bowl of pasta (26.69 seconds). Other, for the fastest time to eat a hot dog with no hands (21.60 seconds).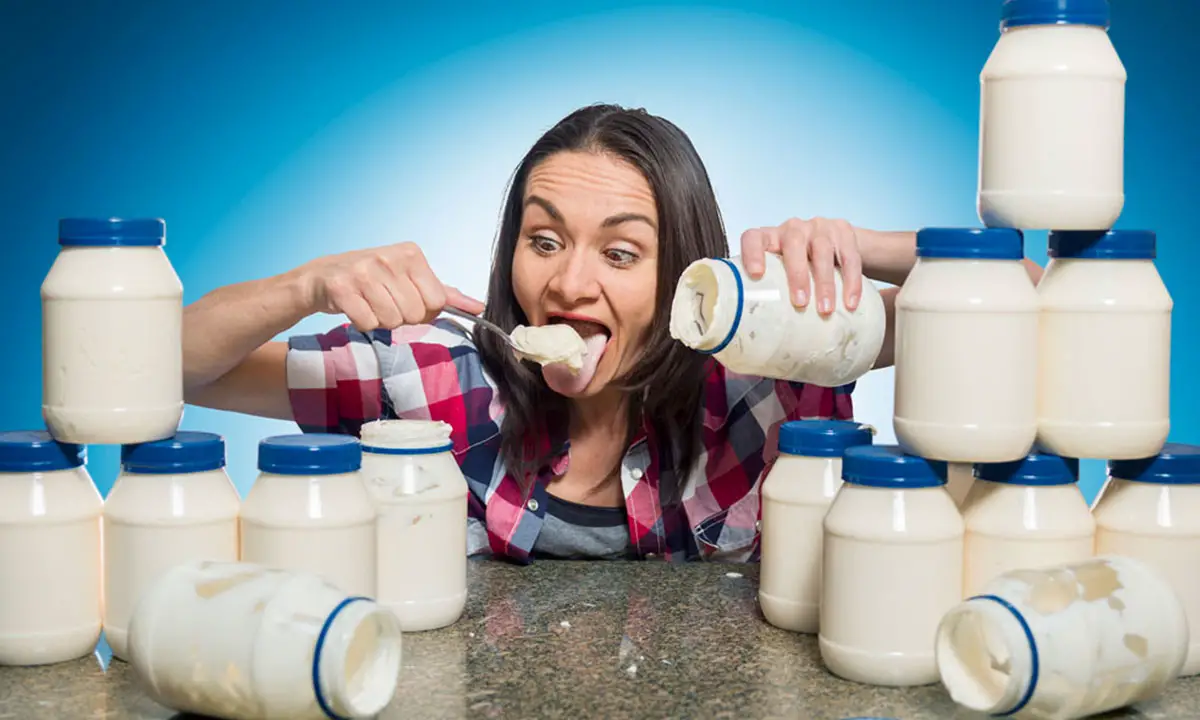 Michelle is petite at only 5'4″, but with a fast metabolism. Further, she admits a fair amount of practice (including stomach stretching) did help her get where she is today. She prepares herself by repeatedly eating the food before the challenge. Being able to gulp down all that mayo and not feel queasy is a big deal, right?
"The biggest misconception about competitive eating is that all of us are like 500 pounds and 10 feet tall," she shares.
WATCH her gulping all that mayo in just 3 minutes to set a world record.
SHARE this video with a friend who absolutely loves mayo!