Dr. Andy Mathis, a veterinarian in Elberton, Georgia, was about to leave the hospital for the night when a woman informed him about a starving dog she found on a county dirt road. Dr. Mathis asked her to bring the dog in so that he could take a look at her. The woman arrived at Granite Hills Animal Care with a pit bull that was emaciated, anemic, hypothermic, and suffering from a severe vaginal prolapse.
Dr. Mathis wasn't sure if the dog would survive. He posted the story on Facebook and many animal lovers requested him to try and save her. They even named the dog Graycie Clair. In the video given below, we can see Dr. Mathis sit down with Graycie inside her kennel to encourage her to eat breakfast. Graycie was making amazing improvements, but she was still having trust issues. Dr. Mathis is a hero in my book for all he has done for this sweet pooch.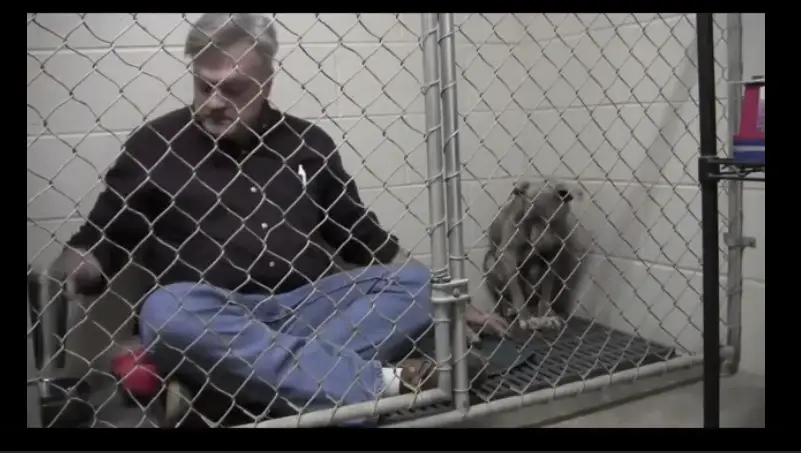 Watch this touching video below! Did this make you shed a tear? Let us know in the comments section!
Please SHARE this beautiful video with your friends and families!