The United States Marine Corps is founded on discipline and professionalism. The Silent Drill Platoon is a 24 man rifle platoon of the Marine Corps who have been performing since 1948. They are affectionately called 'The Marching Twenty Four' and they embody the discipline and professionalism of the Marine Corps. In this video we see them performing silent exhibition drills with help from their friends at the 'Blue Angels'.
The Blue Angels are a flight demonstration squad of the United States Navy. They were formed in 1946 and regularly perform in locations across the Unites States. This video shows us the performance of these two squadrons combined together. While 'The Marching Twenty Four' execute their silent drills the 'Blue Angels' perform their acrobatics. This makes for a stunning visual treat as we find out when we watch this.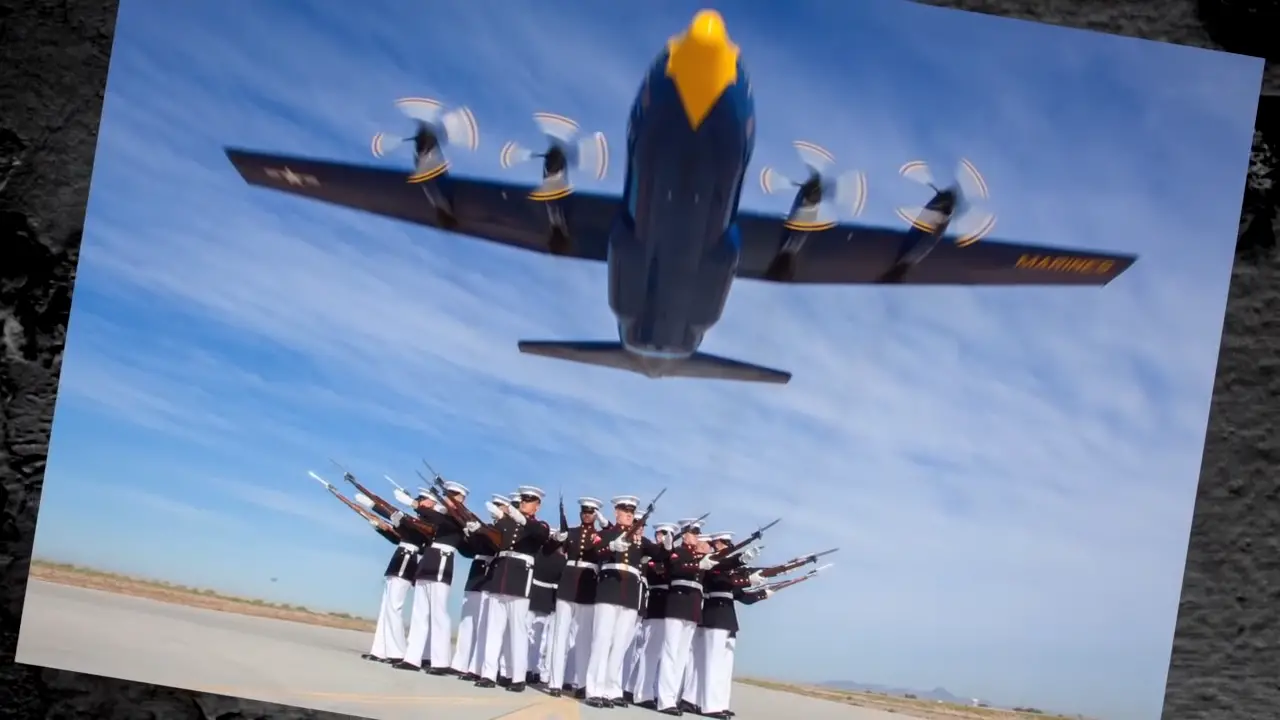 Let us know what you thought of this video by commenting on it below.
Don't forget to SHARE this video with others.