There is a famous saying that says, "Not all superheroes wear capes". This saying is true to so many extents.
Some heroes look like your friendly neighborhood guy in colorful overalls and a hat. This description may not sound like that of a superhero, but it is. We are talking about Floyd here.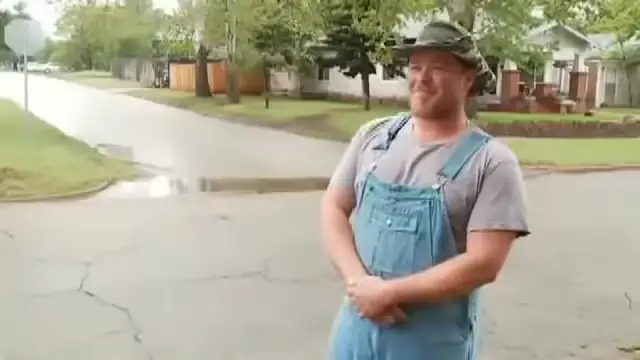 Floyd is very conscious about what goes around in the neighborhood. The place he lives, Chickasha, Oklahoma, has lots of families and especially kids running around. When a maniac biker was exceeding his speeding limits, Floyd did what he should have and stopped that man.
It is because of Floyd that his neighborhood became a safe place to live in. Watch the full video below!
Please SHARE with your friends and family!
What do you think?