Here's a great story about a good Samaritan who does one of the greatest things a person can do–save someone else's life–and gets surprised the following day with a reward.
Brad Pearson, a physical therapist in Blackfoot, Idaho, has been fighting long-haul Covid for several months, which has forced him to work from home due to exhaustion. Sitting inside, he heard someone outside yelling for help. He opened the door and hear a man working in the field across the street asking for help: a colleague had collapsed and did not have a pulse.
Brad called 911 and then went across the street and started performing CPR. He did chest compressions on the man for over 10 minutes until the paramedics arrived.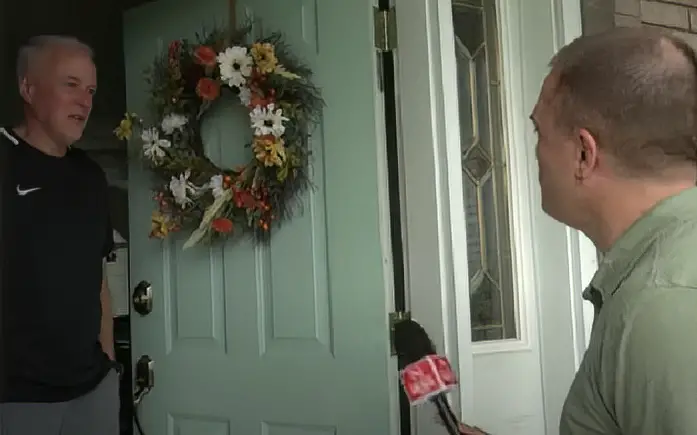 Pearson was completely exhausted even while he was doing it and said he prayed constantly for the strength to keep the compressions going. The good news: the man who collapsed was rushed to the hospital and survived. The doctors said it was Pearson's actions that kept the man alive and he would have died otherwise.
The following day, one of the local TV stations, East Idaho News, heard about it and decided to honor him in their Feel Good Friday Program and this video shows what happened when they showed up at his house.
Watch the full video below and don't forget to tell us what you think of the man's heroism in your Facebook comments.
Please SHARE with your friends and family!