In my opinion, dancing is one of the most stress-relieving things in the world. So, every time you catch yourself worrying about something, just break out a dance move! I'm sure you'll feel better in no time. But there might be nothing better than when dancers put humor in the mix. And these third-grade boys do it right!
Making a group of third graders to work together can be a monumental task. Moreover, getting them to dance in a synchronized routine can be next to impossible. But this choreographer created a genius routine that has the crowd wanting more. And it doesn't rely on synchronization as much as it does on humor! Not to mention, it looks super fun.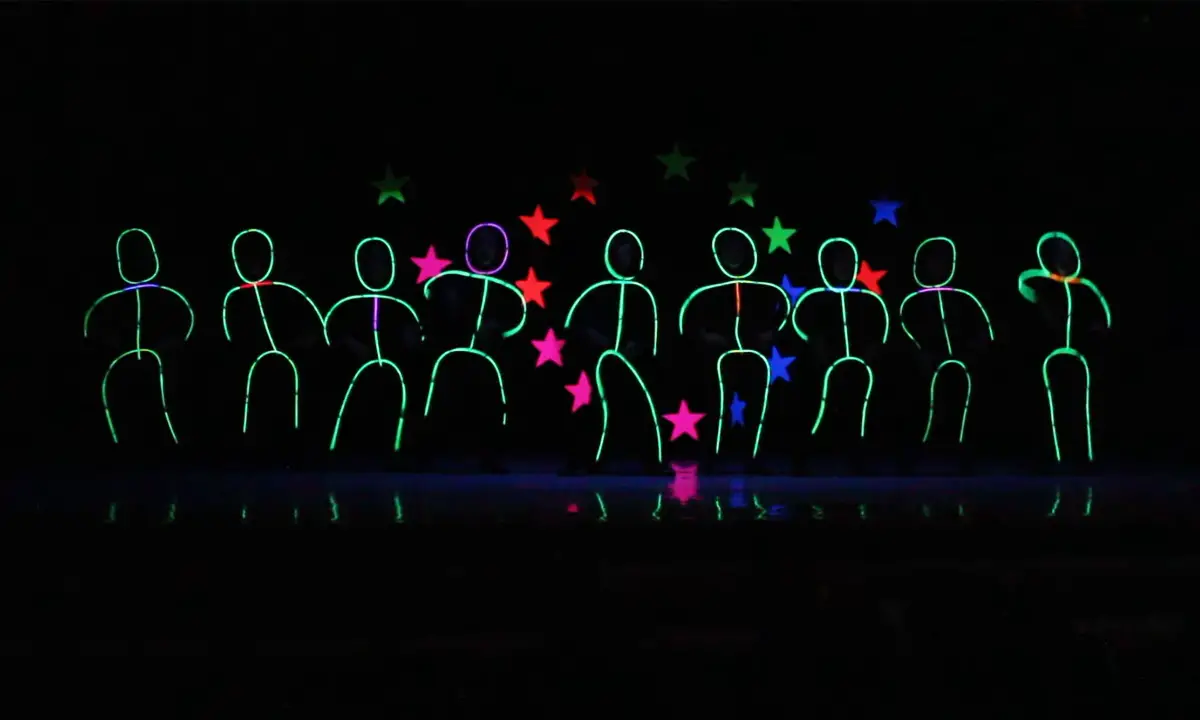 Everyone is left in the dark when the talent show begins. When the curtains open, you can see a bunch of kids facing backward with only a glow on their outlines. Suddenly "Eye of the Tiger" begins to play. And with every beat, a silhouette turns around. And what you see are stick figures made out of glowsticks! Furthermore, the boys dance to a hip-hop and pop medley that makes the crowd erupt. Watch the entire video below:
And please COMMENT and SHARE!