Here's a heartwarming story about a man who faced down a moral dilemma and did the right thing, even though it cost him a huge amount of money.
Bruce Scapechhi was a treasure hunter, the kind that goes to garage and estate sales hoping to find just the right item. His ideal find was one where he knew something was worth more than it cost. Bruce said he would attend literally hundreds of sales every year, looking for these items.
At this particular sale, Bruce saw, of all things, a baseball bat! To the owner of the bat, it held no value and she stacked it with the rest of her kids' old baseball gear. But Bruce suspected it was something much, much more.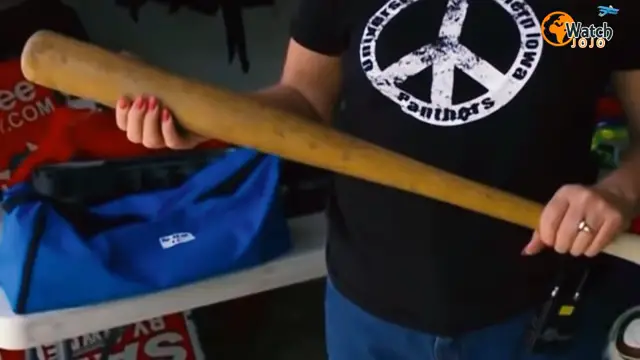 But in talking with the owner, he quickly understood she had no idea of its possible value. And he decided not to buy it without letting her know about it. The unique grip of the bat was Jackie Robinson's style. The owner's uncle was given the bat long ago and it had been with her ever since.
This shocked and made Bruce happy at the same time. Watch the full video below and please leave us a Facebook comment to let us know what you thought!
Don't forget to hit the SHARE BUTTON to share this video on Facebook with your friends and family.