Casey Spelman wasn't looking for fame or attention. All she wanted to do was assist the man in hailing a cab. Random acts of kindness are timeless, and this one is no exception.
Over the weekend, a 26-year-old Indiana woman was praised for assisting a blind man in hailing a cab outside Wrigley Field in Chicago following a Cubs game. Just after the game, Casey Spelman of Indianapolis noticed a man struggling to get a cab outside the stadium and jumped in to assist him.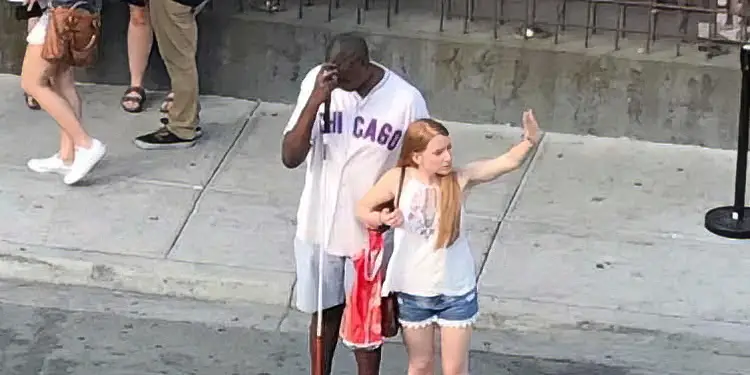 As Spelman, who was in Chicago for the weekend, took the man's hand and hailed a taxi for him, someone else snapped photos of her, which quickly went viral on social media as strangers praised her for her good deed.
Witness Ryan Hamilton took photos from the rooftop of the nearby Old Crow Smokehouse while she was assisting the man and quickly posted them on Facebook. Watch the interview here:
Please SHARE this act of kindness with your friends and family.