Few creatures are as smart or majestic as the elephant, and I'm sure you've heard the old saying "an elephant never forgets". This video showcase not only their memory but also their ability to show affection for other creatures.
Darrick is one of the tenders of the Kham Lha herd of elephants and was continuously around them until he took a short hiatus at the Elephant Kavann Project in Cambodia.  After 14 months, Darrick returns to the Elephant Nature Park to the Elephant Nature Park in Chiang Mai, Thailand, to see his friends.
This heartwarming video captures the moment Darrick makes contact with the herd upon his return.  He calls out to Kham La (which means "darling") and when she sees him, she and the rest of the herd begin running through the river to meet up with their friend. It's easy to see why this joyous clip has over 11.5 million views in just one year.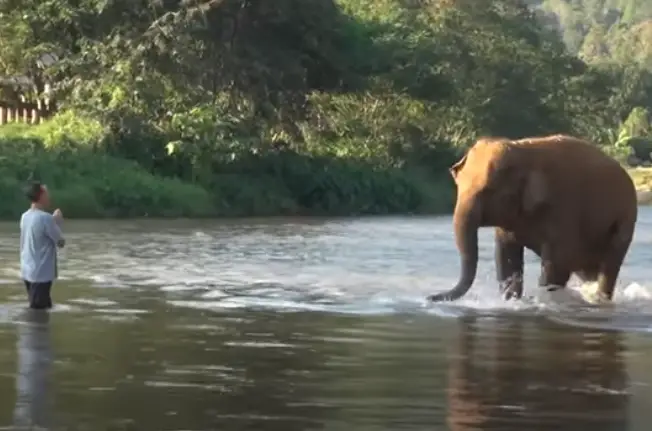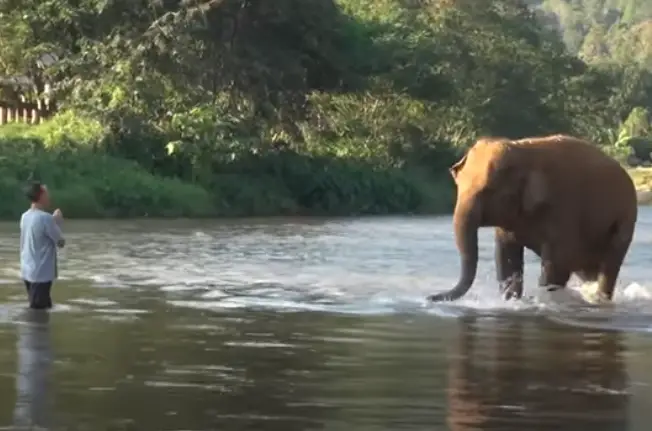 Watch this beautiful homecoming story below! Let us know in the comments if you teared up, even a little!
Please SHARE this heart-touching story with your friends and families!