There are so many videos revolving all around the internet that shows how children are more talented than we may think. This video is a perfect example.
I really couldn't believe my eyes when I saw this tiny girl control a 16.3 hand horse so easily. What's even more shocking is the fact that she's only 3 years old! Many of us wouldn't even dare to go near a horse as big as this one as adults but this little one does it so well.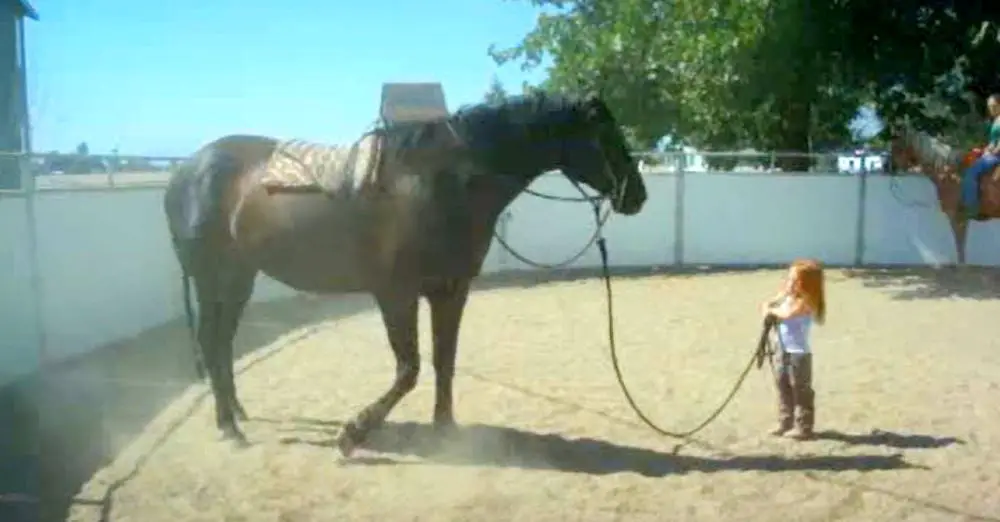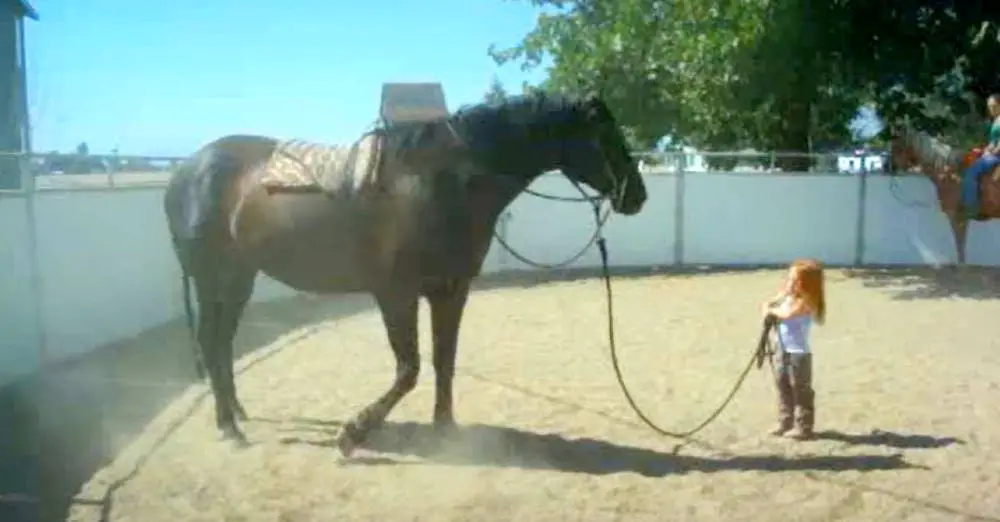 Sianna started working with Cessna, a six-year-old Thoroughbred/Draft Cross Mare, after her own horse came up lame. Cessna has such a patient and tender manner with this mighty little lady. The gentle giant and the little rider will melt your heart for sure.
This is adorable. Watch the full video below and tell us in the comments if you think Sianna and Cessna are something special!
Please hit the SHARE THIS ON FACEBOOK button for your friends and family!