Art of any form is incredibly beautiful, and artists of any kind deserve a lot of respect. It's not in everyone's bone to create art. It takes a lot of effort, dedication, and patience to become an artist. And it's not always very fruitful. However, to live your passion through art is what, for me, life is all about. And the man in the video is undoubtedly living his life to the fullest with his art.
Simon Beck is an engineer who graduated from Oxford University. He worked as a freelance map maker but loathed his job. And his passion was to walk around the snow for hours to make beautiful art.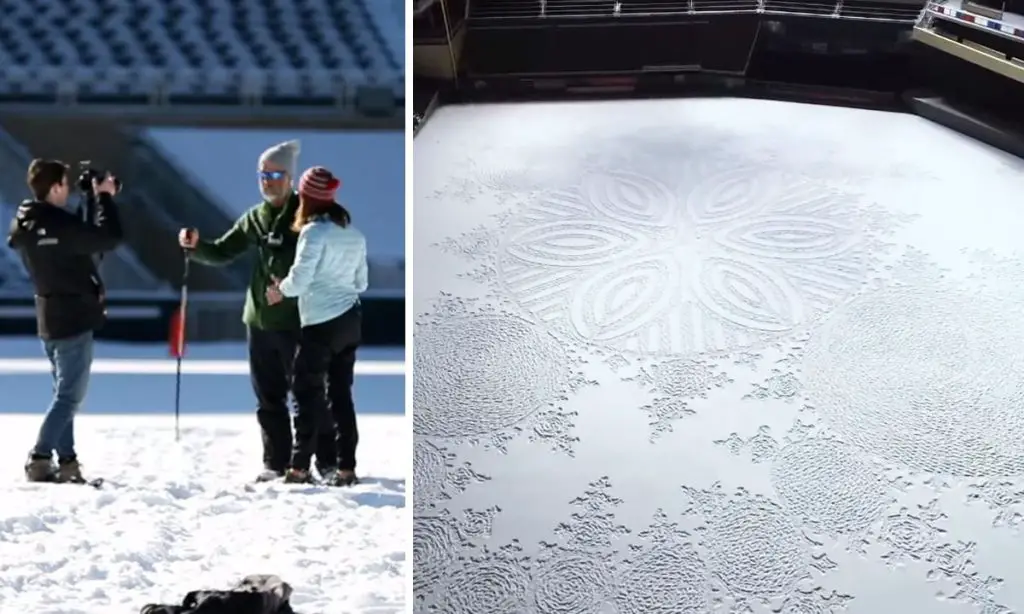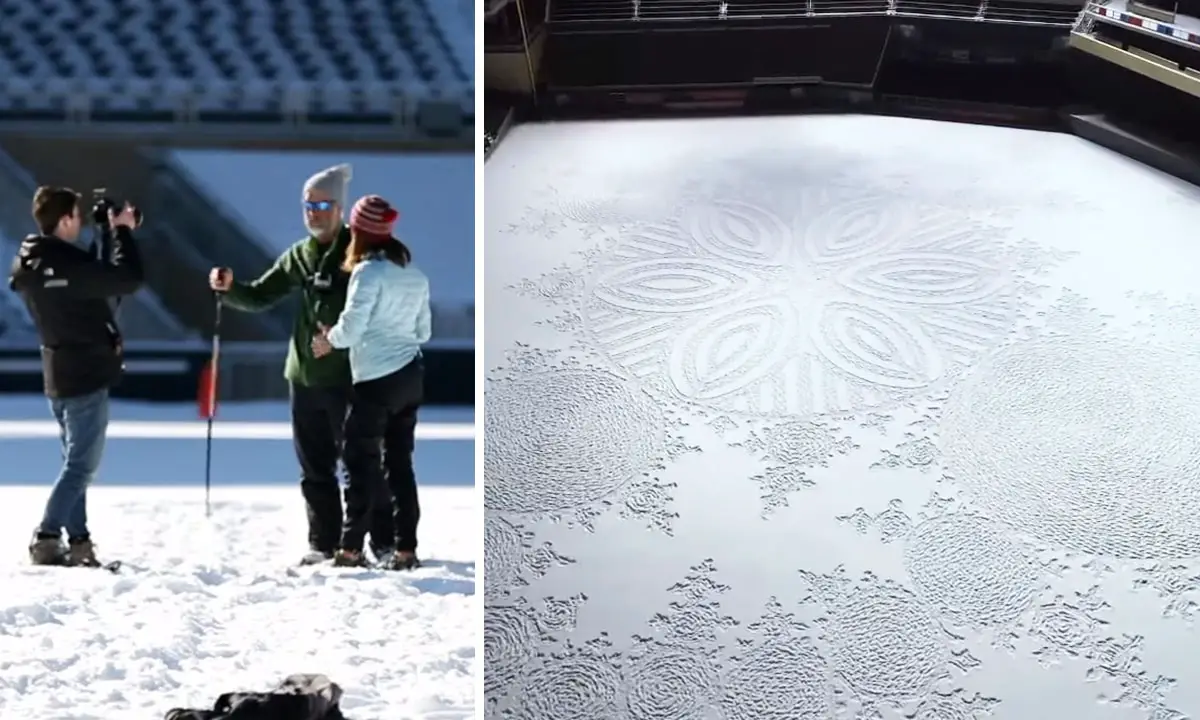 What started as a hobby ended up being Simon's full-time job. He would walk hours in the snow to create beautiful murals. With just a pair of snowshoes and a compass in hand, Simon walks around the snow. The designs are already in his mind, and he creates them all out of memory.
Over the last decade, he has created more than 300 snow arts and is the first and maybe the only snow artist. His creations might not make sense on the ground. But when you look at them from a certain height, the geometrical shapes look absolutely stunning.
WATCH how Simon creates his exceptional snow art below and please leave us a Facebook comment to let us know what you thought!
Please hit the SHARE BUTTON to share this video with your friends and family if his stunning art gave you chills.