The Corona Virus pandemic is affecting everyone in the world. Even the people lucky not to contract the virus have been staying in quarantine. Moreover, motivation for staying indoors has been to prevent the spread to our vulnerable loved ones. And for this family, it means that they can't celebrate the 107th birthday of their great grandfather!
A century can hold a lot of stories and experiences. And war hero Reg Lewis sure has a lot of things to talk about! He was born a year before the first World War. And is a survivor of the Spanish Flu! Moreover, he was stationed in Singapore and India during the Second World War. And while his family was unable to visit him, his care home is making sure to celebrate his milestone year!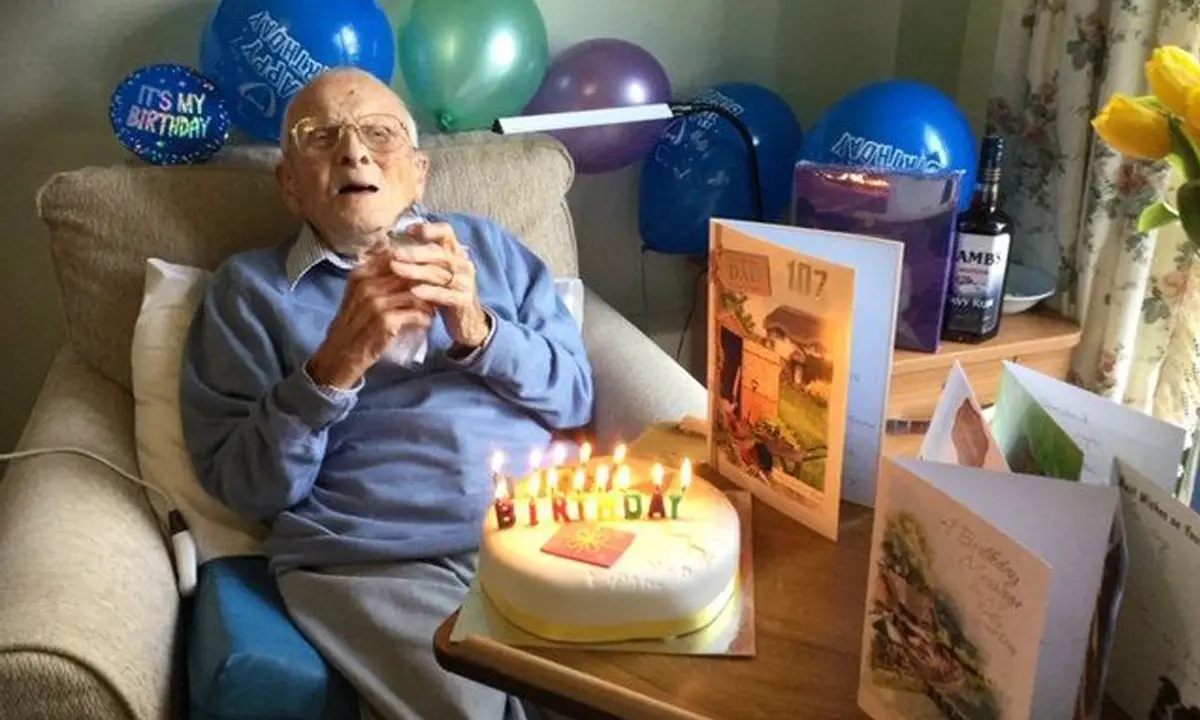 The South Devon Rural Housing in the UK is doing everything they can to keep their residents safe. And this means restricting access to the facility. Fortunately, this didn't hold back Reg from having a blast on his birthday! Furthermore, he even got the sweetest message from his great-grandchildren and family at Devon. Watch the video below:
https://twitter.com/HeartSWNews/status/1247507750332006402?ref_src=twsrc%5Etfw%7Ctwcamp%5Etweetembed%7Ctwterm%5E1247507750332006402&ref_url=https%3A%2F%2Fen.newsner.com%2Ffamily%2Fworld-war-ii-hero-celebrates-107th-birthday-alone-because-no-ones-allowed-to-visit-care-home-lets-wish-him-a-great-one%2F
And please COMMENT and SHARE!