They say dogs are man's best friend. There's no doubt that pooches are the most adorable creatures in the world. Their unconditional love and support make our day brighter and happier. But what happens when your beloved pet dies? It's heartbreaking. No one can take their place in the world, and it takes a lot to come out of that emotional state of mind.
Similar is the case in this video. This poor man lost his lovely pooch, and his world completely shattered. But one day, an unexpected dog comes to befriend him and changes his life. The man being a mailman by profession comes across all kinds of dogs. However, a Golden retriever takes a particular interest in the man. So one day, the lovely pooch decides to befriend him. As soon as the man got out of his car, the dog runs to greet him. Wait till you see the adorable pooch wagging and giving lots of hugs to the man. Golden retriever goes on to form a special bond with the mailman. And their unique interaction is going viral on the internet. It's so cute to see the dog sit by the window and patiently await his friend's return.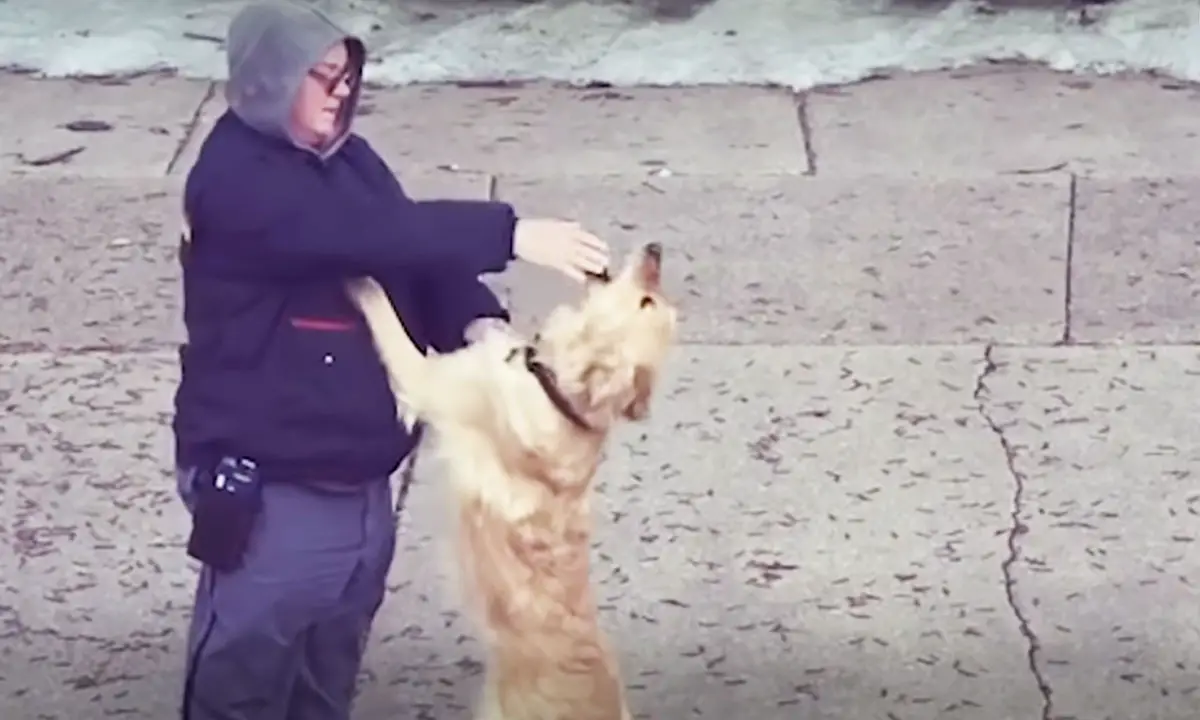 Pooches can, indeed, sense human emotions. The dog gave comfort to the man during his time of sadness. This exceptional bond went viral within days and has successfully garnered 750,000 views on the internet. Did this beautiful moment touch your heart?
Watch this video down below:
SHARE and COMMENT on a man and a dog's incredible moment of friendship!