Children are tiny bundles of giant energy and they seem to have all the stamina in the world. But despite their flexibility and vigor, it is very hard to teach them a routine. They are fast learners, but it's difficult to supervise them and make them remember every little step. But there are some exceptions, like the little girl in the video below!
This little lady quite visibly likes to dance and it is clear that she is a born entertainer. She is not even a bit nervous or shy as she strikes a pose on the stage and kicks off her amazing dance routine. What's even more impressive is that she has managed to memorize all her steps and she executes them flawlessly to the sound of music! Her acrobatic skills are remarkable and I am sure you will be as thoroughly entertained as I was!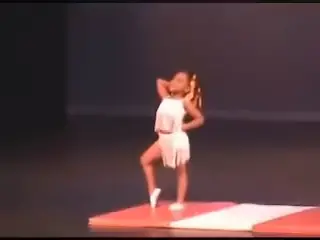 Watch her amazing performance in the video below. What do you think about this? Let us know in the comments section!
Please SHARE this video with your families and friends!