Clydesdale horses are hilarious in nature. They find humor in pretty much anything. They are large yet goofy and make anyone around them smile with their crazy quirks. Take a look at this photo of Little girl Ellise.
At the age of 5, Ellise was posing for her holiday picture assisted by her mother. She decided to stand between the herd of Clydesdale horses at the Carolyne Florida. But little did she know, there was a hilarious horsey name Sparky waiting to photobomb her picture.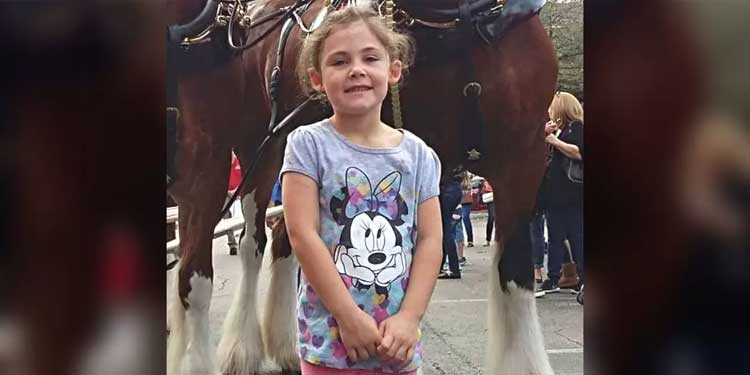 According to Time, this incredible photobomb was uploaded to Reddit in 2016 by an account that has since been deleted. It's unclear whether this was the first time the photo appeared online or if it came from The Wolf 101.5 FM.
Whatever the fact is, please enjoy this awesome photobomb here.
And don't forget to SHARE it with your friends and family.