Children dream of things that, as adults, seem impossible to even consider. I used to think that I would grow up to be an adventurer! However, as you become an adult, the burden of duties and responsibilities make you forget what you wanted as a child. But I'm sure this little cowboy will bring all those memories back.
The little boy has a full cowboy outfit. He's wearing a plaid shirt with jeans, and he even has on cowboy boots and a very recognizable hat. Moreover, he has a feather on his hat to complete the western look! And it looks like the tiny cowboy is all set for an audition. Additionally, he goes to the backyard patio with a mini blue electric guitar and performs a song for his audience.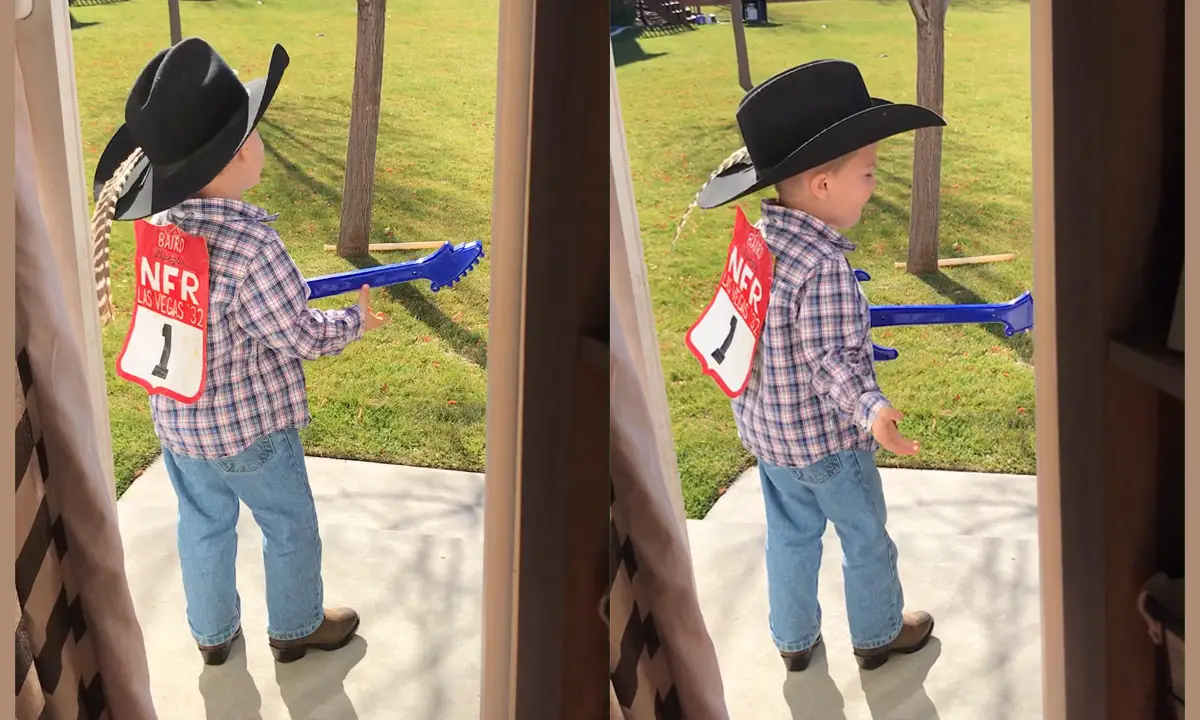 It just happens that the audience is imaginary! Furthermore, the little guy has contestant number paper stuck to his back as they have on talent shows. He sings his heart out to George Strait's hit song, "Heartland." Thank goodness his father managed to capture the adorable performance on camera. Watch it below:
And please SHARE it with your friends and family!