Fathers are superheroes in their children's eyes. When you are young, it seems like Dads can do everything. They seem to know everything and can teach you the most valuable life skills. This is true even in the animal kingdom!
In the video, we can see a family of a lion. Moreover, they look like they are going out to a family outing. The three cubs are adorably following their mother. We can also see the maned-father looking after the family from a little distance. This looks like The Lion King in real life.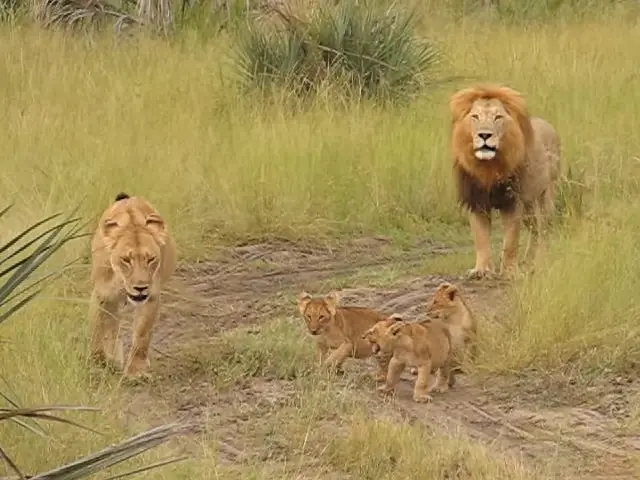 We won't know why exactly the Lion is roaring at the 3 mischievous cubs. But the way the cubs try to roar back, it looks like he's teaching them! Moreover, they do this back-and-forth a couple of times. The squeaks that the little cubs make trying to roar like their father is adorable! Watch the whole video below:
And don't forget to COMMENT and SHARE!