Having a family full of strong, independent members does rub off on the younger ones. Studies have suggested that children from an early age mimic their parents. Hence it's essential to behave around the young ones. Even make them brave enough to take care of themselves.
As much as we wish to be around our adorable kids all the time. It's physically impossible to do that, but our wise words can stay with them, especially in times of need. Natalie's confidence on the Little Big Shots stage was enough to prove her family background. She is one feisty kid that believes in her God. I mean, what more can you ask for, right?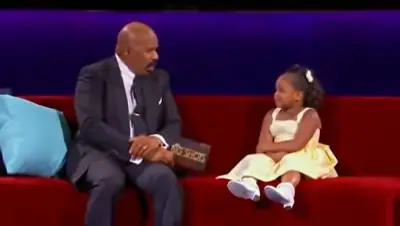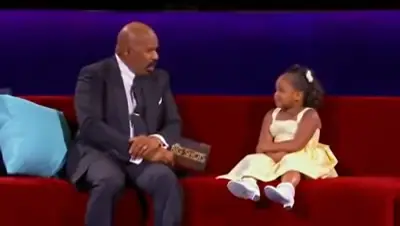 The conversation between the host Steve Harvey and Natalie sure did crack the audience. Even when Steve asks Natalie to pray for him. She asks him to kneel down and pray with her. Natalie indeed is not a stranger to god. Her overall persona is bubbly that captivates you. The child is just too adorable for words.
Please press play and enjoy this entertaining clip.
Kindly share this video with your loved ones.