Kids have the biggest and warmest hearts. They don't shy away from telling the truth. Even when it affects them, these amazing daredevils find a way to tell their story. And most of the time, it's through pictures. Much similar to this sixth-grader who decided to spill the beans on hit and run.
The girl studied at Houghton Academy in Buffalo, NY and even though she was not behind the driver seat. She indeed was not ready to hide the truth. Andrew Sipowicz was shocked to see a massive dent in his car. But a note left behind by the little girl helped solved the mystery. In a note left behind, the little girl had no qualms about ratting out the responsible party.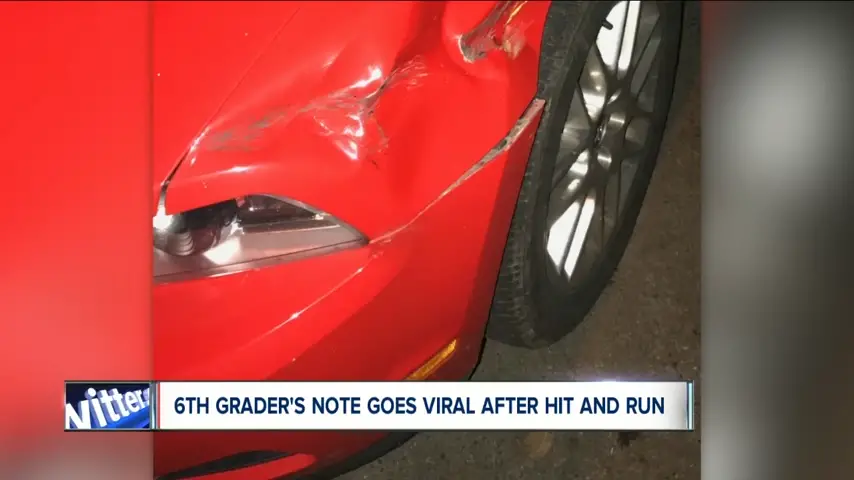 She didn't just do it with words. The girl had an elaborative sketch and step-by-step process on how it happened. She painted quite the picture of the incident. Moreover, the little one felt so bad that she went ahead and apologized for the situation. It turns out the vehicle that hit Andrew's car was the middle schooler's daily carpool to her high school. The note has since gone viral and caught the attention of many.
Please press play and enjoy this entertaining video.
Kindly share the clip with your loved ones.