The video given below features one of the most unique flash mob performances you will ever see. While people were hurrying around to get some shopping done in this Auckland shopping center, one old lady had some very different plans. "Feelin' Good Ooh La La" by the DNC blasted on the speakers, and this incredible grandma started dancing by herself. Slowly a group of 80 people, all between the ages of 65 and 96, joined her making the following "the world's oldest flash mob".
This performance was not just done for fun; it has an important message to share. New Zealand's aging population is set to exceed 1 million over 65's by 2021. This flash mob was carried out to promote the need for more adaptable and accessible housing in New Zealand. It was sponsored by Lifemark, an independent organization that rates homes according to a set of design criteria to ensure that a home is adaptable and accessible for all members of your family now and into the future.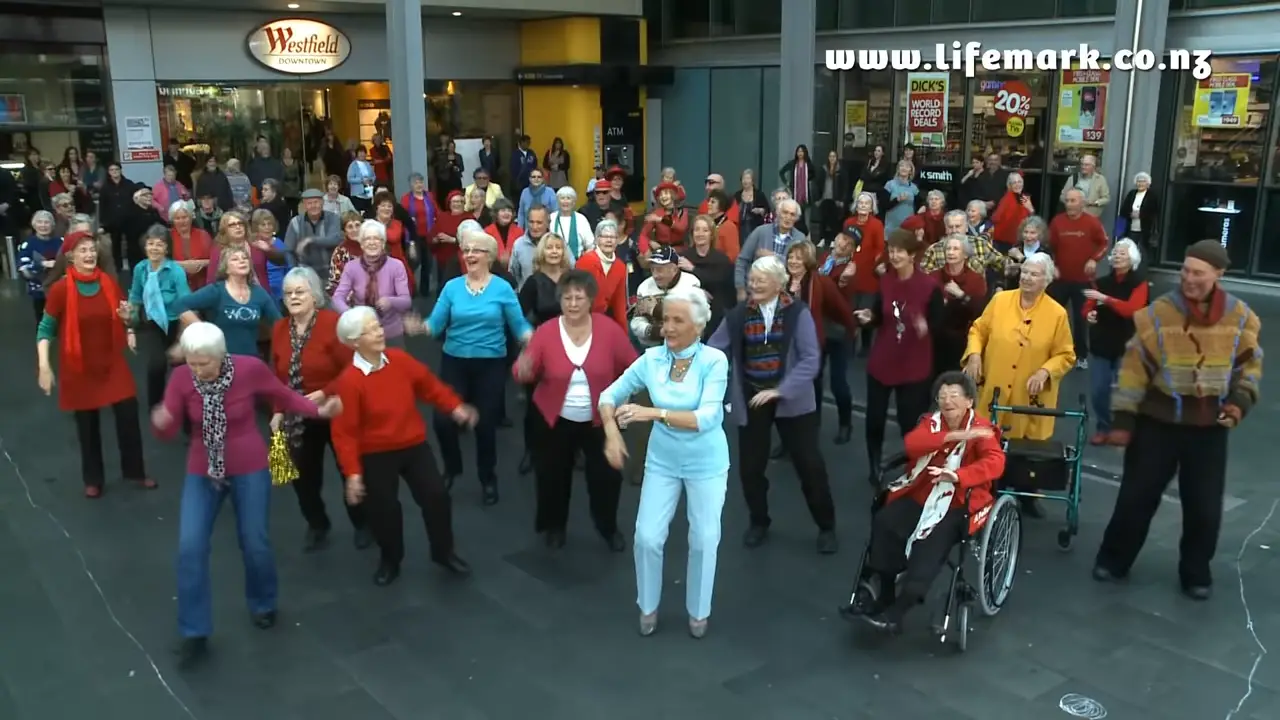 Watch this fun performance below and let us know what you thought about it through your comments!
Please SHARE this amazing flash mob with your friends and families!