I love a good Christmas carol and this video has one of my favorites. But I've never heard it performed like this and it is truly mesmerizing.
The boys choir "Libera," a British all-boys choir group from South London for boys between the ages of seven and sixteen. It was formed in 1995 and its membership is constantly changing as boys age out. They've put out a number of albums and are well known for fantastic versions of Christmas carols.
Case in point is this rendition of "God Rest Ye Merry Gentlemen," one of the oldest Christmas songs that's still around today. There is an anonymous manuscript dating back to the 1650s and the earliest known printed version is from around 1760.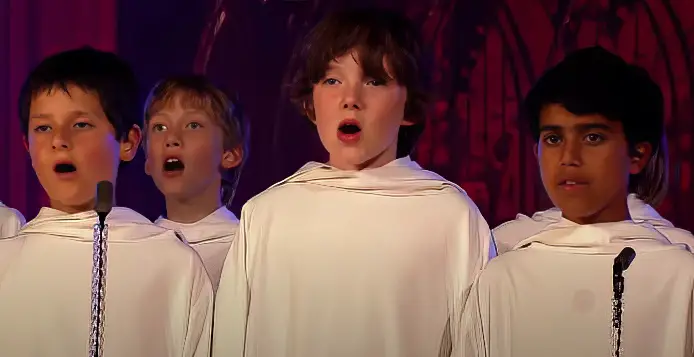 This video was recorded live at St Patrick's Cathedral Armagh in Northern Ireland. This historic cathedral was built in phases between 1840 and 1904. It's the perfect setting for this angelic performance!
I'm awed watching this. Watch the full video below and please leave us a Facebook comment telling us how you like the cathedral and the performance!
Please SHARE with your friends and family!