Here's a song by one of the biggest superstars of the last four decades who's still making music today. This one is a bit of a throwback: the performance was 20 years ago and the song was written over 40 years ago. But it's every bit as good now as it was then.
Elton John, whose real name is Reginald Kenneth Dwight, is a legendary singer, pianist and composer who broke onto the music scene over 50 years ago. He's had innumerable top hits, written the score for multiple Broadway musicals and is still one of the best selling concert attractions.
Although he had a number of hit songs and albums prior to 1973, it was his Goodbye Yellow Brick Road double album that sent his career into the stratosphere. He followed it up with Caribou, which featured the song in this video, "Don't Let the Sun Go Down on Me," released in May 1974. It made it to #2 on the Billboard Hot 100 chart.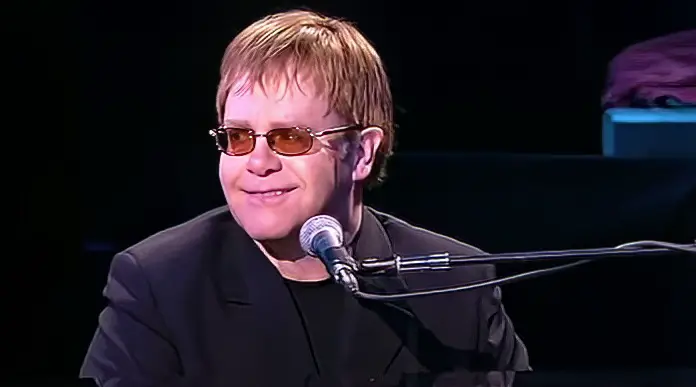 This song was also one of the few in history to be re-released by the same artist, the second time in a duet with pop superstar George Michael in 1991.
Here Elton performs it with a full orchestra at the Royal Opera House in 2002 and it is arguably the quintessential Elton John performance. He sounds incredible and he seems to be in a good mood, continually smiling at the audience and even making a joke at one fan's outburst near the beginning.
Watch the full video below and leave a Facebook comment about your favorite Elton John song or performance.
Please SHARE with your friends and family!