"Lennon & Maisy" is a Canadian-American musical duo consisting of sisters Lennon Ray Louise Stella and Maisy Jude Marion Stella. They came to spotlight through their roles in the ABC musical drama series "Nashville" as Maddie and Daphne Conrad. This video features their awesome live performance at the Grand Ole Opry.
They performed Johnny Cash's classic song "Ring Of Fire". They managed to mesmerize their audience with this amazing rendition. It truly is unlike anything else! These sisters are from a musical family, but neither of them has received any type of professional lessons either vocally or instrumentally. Wait till you see their fantastic performance!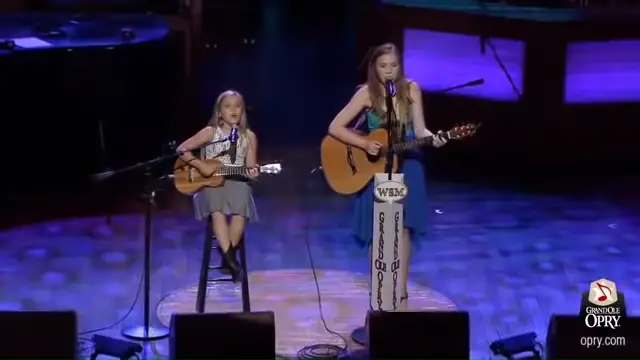 Watch this stellar cover below! Did you enjoy their rendition? Let us know what you thought about it in the comments!
Please SHARE this amazing performance with your families and friends!