Feast your eyes on the captivating performance in the video embedded below, where Lavender Darcangelo, a contestant on America's Got Talent, takes the stage. Lavender, who is both blind and autistic, has a dream that goes beyond just winning the competition. She aspires to establish a school that nurtures the natural curiosity of children, a place she wishes she had during her own formative years. Her song choice, Irene Cara's "Out Here On My Own," resonates deeply with her personal journey, a testament to those who face adversity yet continue to strive.
The history of America's Got Talent is filled with inspiring stories, but Lavender's performance stands out. She not only sings with a voice that touches the soul but also shares a vision that inspires the heart. Her performance is a reminder of the show's long-standing tradition of discovering hidden talents and giving them a platform to shine. The show has been a beacon of hope for many, and Lavender's story adds another chapter to its rich legacy.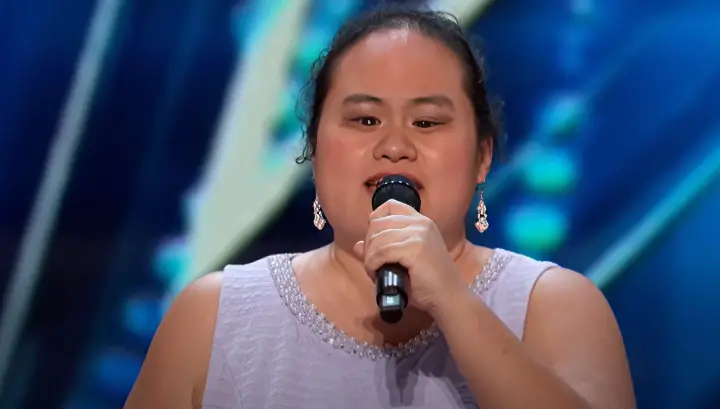 Her rendition of "Out Here On My Own" is more than just a performance; it's a narrative of her life. The song, originally performed by Irene Cara, speaks to those who are fighting their battles alone, a sentiment that Lavender deeply identifies with. The song has been a beacon of hope for many since its release in 1980, and Lavender's rendition brings a new depth to its meaning.
The audience and judges were visibly moved by Lavender's performance, but it was judge Heidi Klum who was particularly touched. In a show of support and admiration, Klum awarded Lavender the coveted golden buzzer, a testament to her talent and the impact of her performance. Watch the video below and please leave us a Facebook comment to let us know what you thought!
Don't forget to hit the SHARE BUTTON to share this video on Facebook with your friends and family.