Motherly instincts always make a mother come to the rescue whether it's an animal or a human. A video of a deer running to a human baby is going viral on the internet for all the good reasons.
In this video, a human baby is on a wooden bridge crying. The mother is trying to record her baby while also consoling it. However, she did not expect to see the most shocking thing in her mundane day. When a deer heard the infant crying, it immediately rushed to it. The deer had traced the sound and came right to place.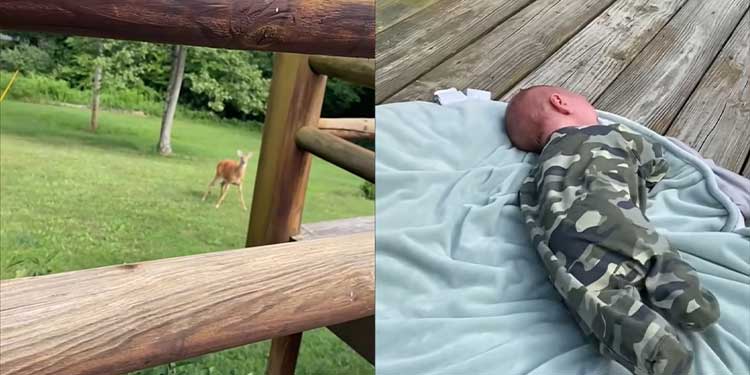 This kind of animal watches the baby from afar. It seems very curious yet startled by the baby noises. The deer watches as the mother calms her baby down. The animal is reluctant to move as it looks very concerned about what may have happened to the crying baby.
The deer stands still and watches the baby till the end of the video. This video will surely make your heart happy! Watch the full video below and please leave us a Facebook comment to let us know what you thought!
Please SHARE with your friends and family!
Don't forget to hit the SHARE BUTTON to share this video on Facebook with your friends and family.