The video below will give a sweet punch of joy. It's a video compilation of kids' prayers that will make you want to replay the videos. Most of the kids are still toddlers, just learning to babble their words.
This video also shows that children can start learning to pray before they can speak in proper sentences. How is it that even possible? The answer is just by simply watching you pray. One of the scenes in the video has this adorable little girl praying before her meal. She says, "Thank you for our pizza, and our plates, and our cups, and our silverware, and our sugar, and thanks for, baby Jesus…" Will her prayer sound any cuter than this?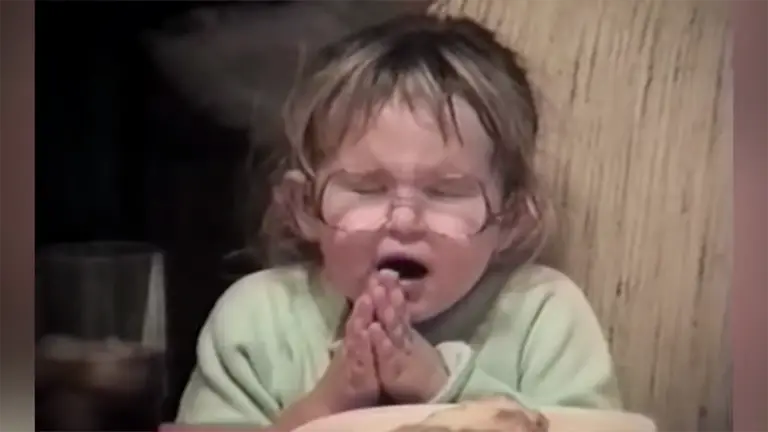 In another delightful clip, a toddler follows a lady's instruction and puts his hands upon the head as an act of praying before the meal. Toddlers quickly learn from their caregivers. If you want your child to pray, be grateful, and be happy, you can show them how by being grateful and happy yourself.
Please SHARE this message with the world and spread gratitude and happiness.