Despite a lot of practice, some youngsters find tying their shoelaces the traditional technique exceedingly annoying and challenging. In this video, we'll witness a 5-year-old kid who is trying to tie his shoe-lace in quite a different way than usual.
Typically, children learn between the ages of five and seven. It necessitates dexterity as well as patience. Colton has a hard time getting his foot inside the sneaker. Mom even tells him to loosen the laces a smidgeon. But, because he's a kid, he stomps his foot into the red Nike.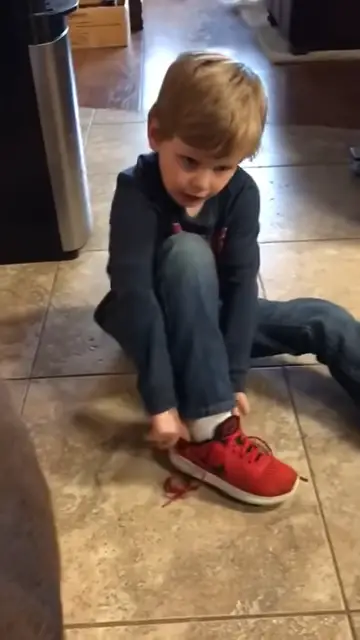 Colton's mother, Ashley Lillard, said he was dissatisfied with tying his shoes the traditional method because he's left-handed and the steps had to be reversed for him. Now watch his cool trick in the video below and share your thoughts with us in the comment section below.
Please don't forget to SHARE this video with your friends and family!