We're all humans, which means making mistakes is something we're all used to. And we also get to learn a lot from the mistakes we make. This little girl in the video also made a tiny mistake, and her father interrogates her for it.
Mila came home one day wearing a jacket that doesn't belong to her. Looking at the coat, both mom and dad were sure that they didn't buy it for her. And they were also convinced that she must've taken it from one of her friends at school.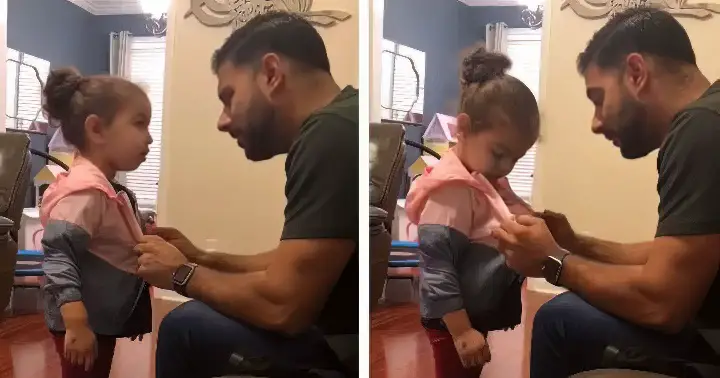 So, the dad sits Mila down for interrogation while mom films the entire conversation. Dad asks Mila where'd she got the jacket from, and she answers for "5 money" from the "jacket store." But they both know she was lying.
So, he asks if anyone else in the school has a similar jacket. And Mila answers, "yes, Carter does." The funny interrogation carries on as Mila keeps on giving some very creative answers. Watch the funny video clip below and please leave us a Facebook comment to let us know what you thought!
Don't forget to hit the SHARE BUTTON to share this video on Facebook with your friends and family.