Kids really know how to have fun. And their idea of fun is really unparalleled. The following video shows a hilariously cute moment between a little boy and a guard. This was filmed just outside the royal castle in Sweden's capital Stockholm. The little guy walked right up to a real old guard and started imitating him. But what follows next will lift your heart!
Instead of shooing the kid away, the guard decided to humor him. They had a cute interaction in front the castle and bewildered onlookers were left with a smile on their faces. When the guard started marching right alongside the kid, I lost it! Both of them will no doubt cherish this moment for a long time!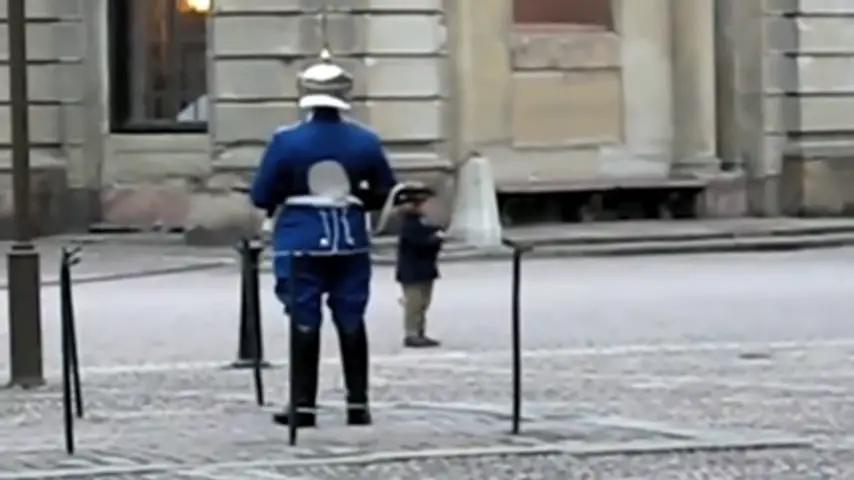 Watch this cute video below! What are your thoughts about it? Don't forget to share them with us in the comments!
Please SHARE this cute clip with your friends and families!