Children imitate behavior and words really quickly. Their growing curious nature could be a reason.
Hence, we have a similar clip of our Windsor Castle Boy. The little boy copies the National guard's march. With a play sword in his hand, he walks side by side. Furthermore, he made the guard laugh, which rarely happens.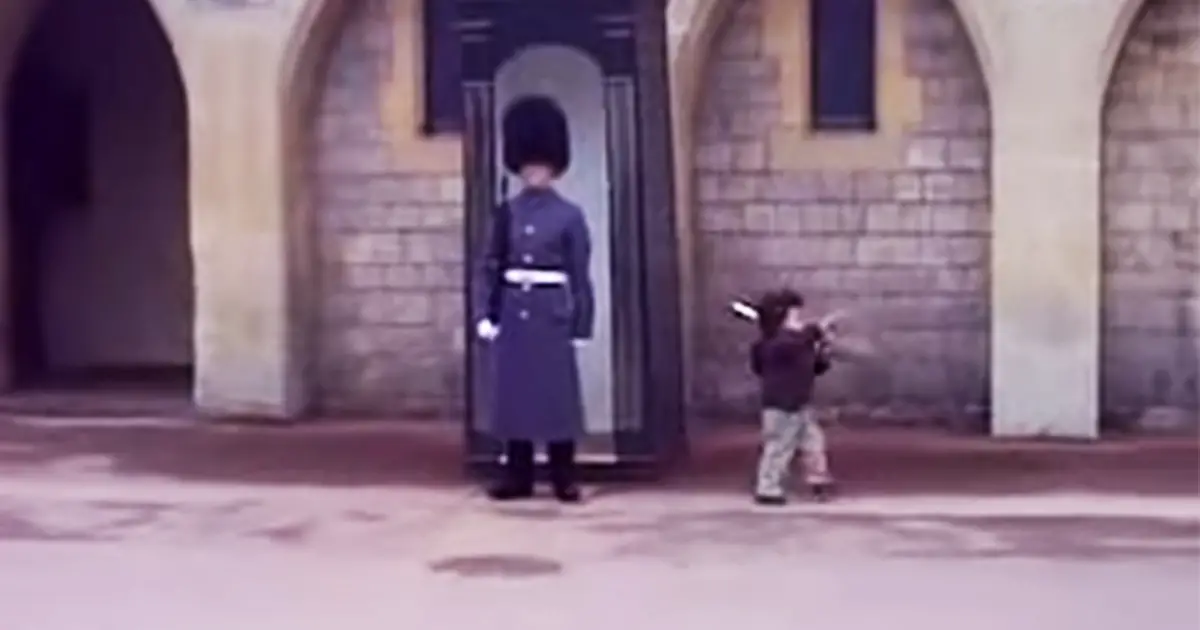 I hope you enjoy this innocent act. And please share your thoughts in the feed.
Please share this adorable footage with your loved ones.