Wild animals like lions and tigers are often stereotyped as having no feelings. But this beautiful lioness in the video given below will show you why that stereotype is wrong. These beasts are known to be strong and fierce, but they do have a loving heart. Wait till you see the sweet personality of Kiara the lioness! You are going to melt for sure!
Kiara was raised by her adoptive father Adolfo. She has known him since she was a rescued as a cub. In this clip by The Black Jaguar White Tiger Foundation, Adolfo got a chance to reunite with Kiara, and the response he gets from the big cat is heart-warming! She really loves her dad doesn't she!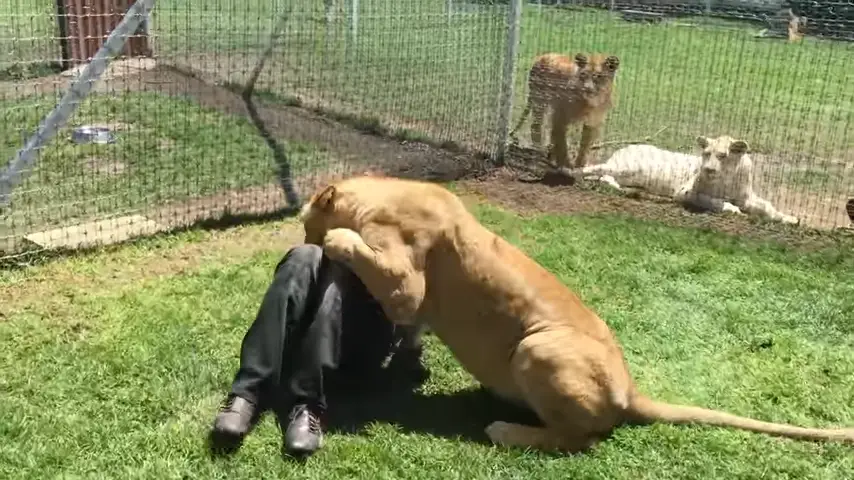 Watch Kiara and Adolfo's reunion below! What are your thoughts about this clip? Did this touch your heart? Let us know what you think in the comments section!
Don't forget to SHARE this amazing video with your friends and families!