Kevin Hart is an actor and comedian best known for his stand-up comedy. He is also famous for playing the comic role in movies such as 'Ride Along' and 'Death At A Funeral'. You might know that he recently got into a fatal car crash that almost killed him. Thankfully, he survived. But he has suffered severe injuries from the dangerous accident.
The 40yr old comic's vintage car crashed while driving with a friend in Calabasas, California. The California Highway Patrol believes that the incident occurred due to reckless driving by Hart's friend, Jared Black. Hopefully, the two have learned a lesson about practicing road safety.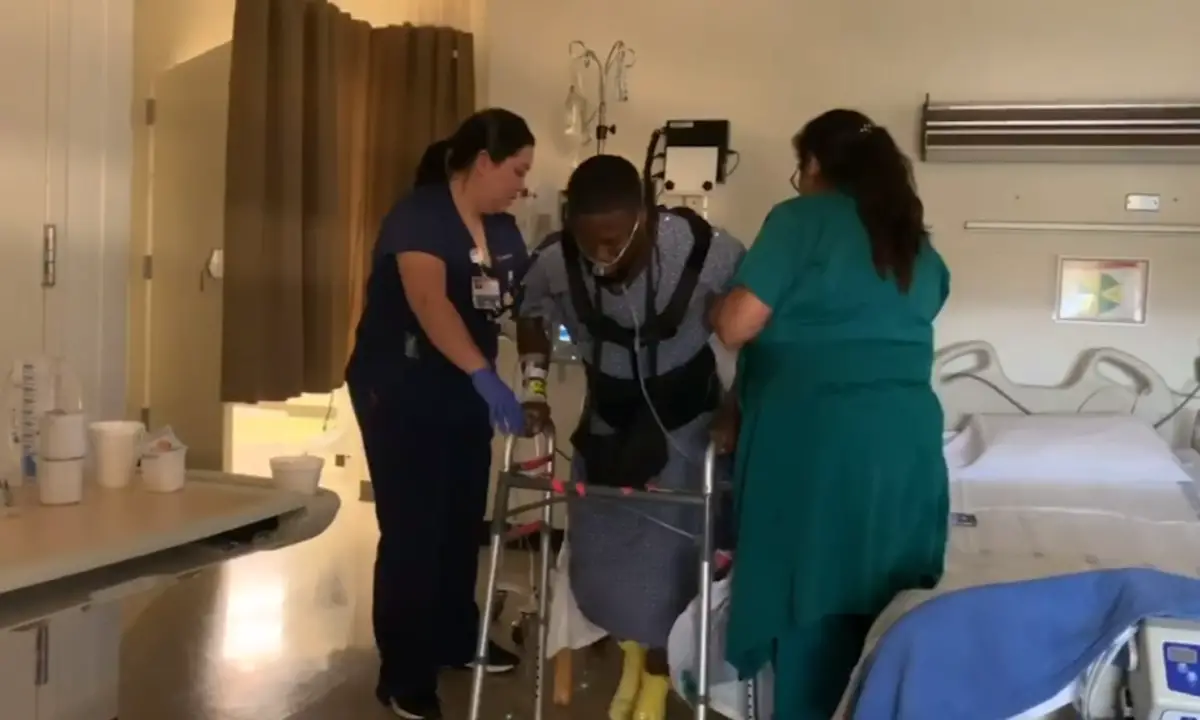 After a month break that he took for recovery, Hart has finally broken the silence. He posted a heartfelt video about his accident to the public. The footage shows Hart standing for the first time following his back surgery, with the help of his nurses. Additionally, it also has clips of his intense physical therapy, which have helped him in his road to recovery. Most noteworthy is the gratefulness that the celebrity conveys. He shares that he "sees life from a whole new perspective." Hart repeatedly expresses his thanks as the clips of his family and friends roll on. Finally, he ends the video by saying how hopefull he is for life in the coming decade.
Indeed, we wish Hart the best for his recovery and hope his new attitude lives on. Watch the touching video down below:
And please SHARE this video with your family and friends!