If you are a regular viewer of the Ellen DeGeneres Show, you probably know who Kai is. This adorable little boy was first discovered by Ellen when he was just five years old. The cutie sang a wonderful version of Katy Perry's "Roar" for the audience on his first appearance. Ellen loved him and called him back to sing Bruno Mars for her. Then he returned once again to perform DNCE's "Cake By The Ocean". Recently, he set the stage on fire with Ed Sheeran's hit song "Thinking Out Loud".
His singing is really cute, but what makes little Kai even more adorable is his signature style of performing. The eight-year-old was performing the song when Ed Sheeran himself decided to drop in and give him a surprise. Ed was backstage getting ready for his performance, but he couldn't help himself from coming out when he heard Kai cover his song. Wait till you see how the little boy reacts when he sees Ed in front of him!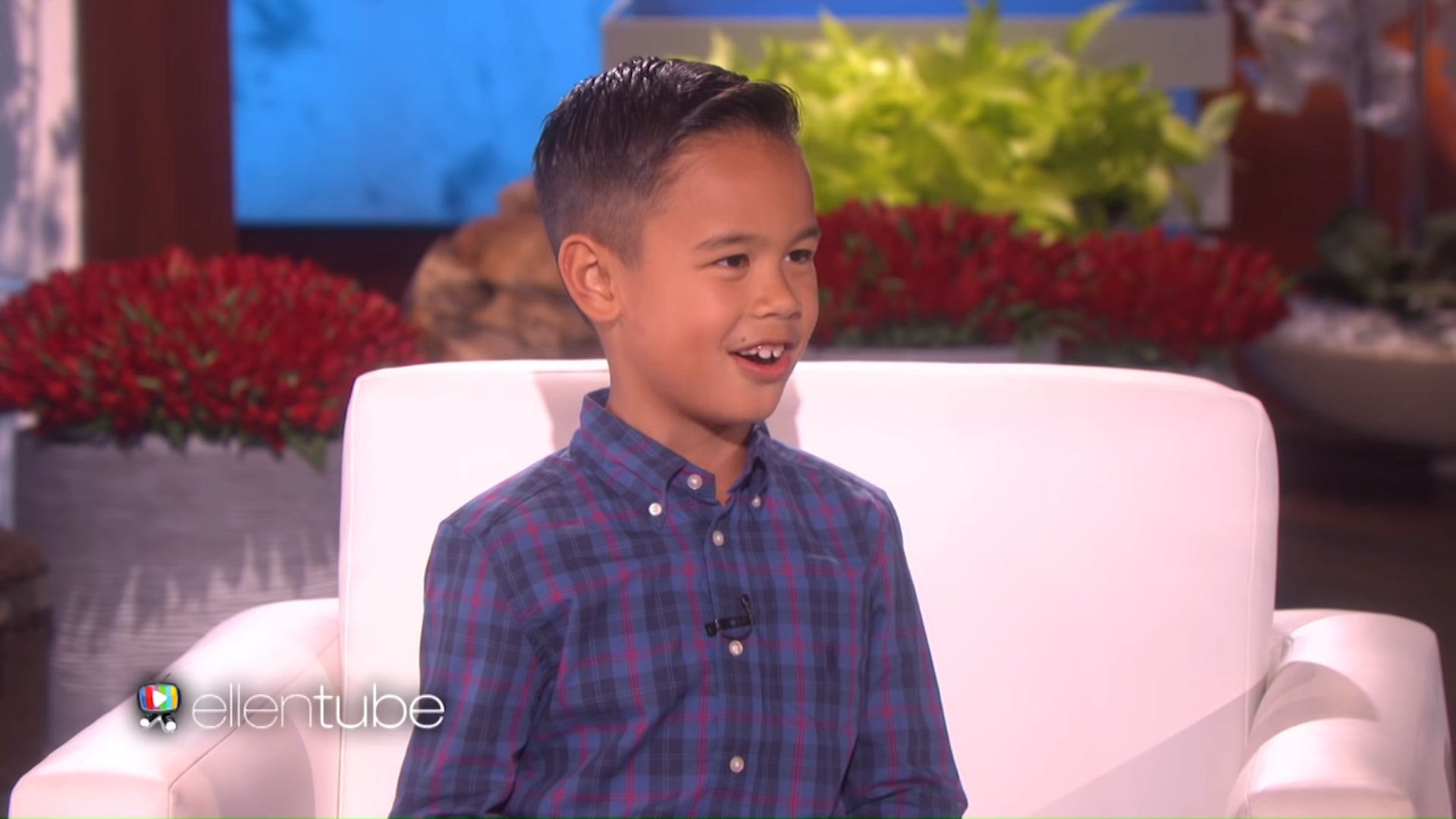 Watch this adorable video below!
Don't forget to SHARE this cute clip with your friends and families!