A Gender Reveal or Gender Reveal Party is a celebration on which the parents, family, and friends find out the gender of the expected baby. People come up with different types of ideas on how they reveal the sex of their unborn baby. Some use cake, a box, piñata, balloon pop, and much more creative ideas.  
The couple in this story had a clever idea of how they are going to reveal the sex of their expected baby, and it involves a hippo– a massive plant-eating animal. They went to a zoo in Austin, Texas where they will be feeding a hungry hippo with a watermelon stuffed with Jell-O, and when the watermelon burst in the hippo's mouth, it will release the colored Jell-O, and reveal the gender of their baby.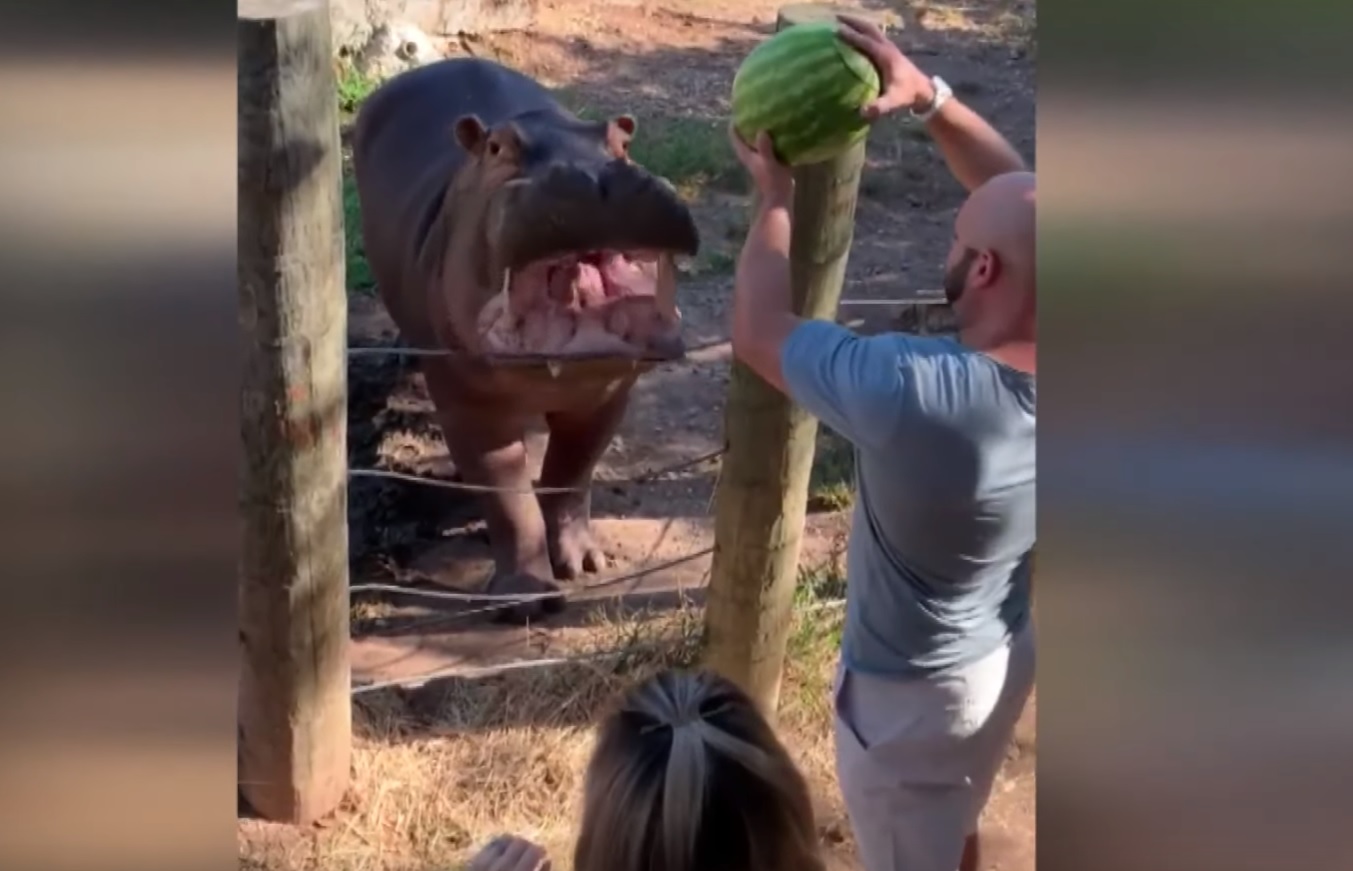 The couple filmed their Gender Reveal and uploaded it on social media. It can be seen that the father feeds the hippo a watermelon and the watermelon splash blue Jell-O indicating that they are expecting a baby boy. A happy moment for the couple, but some people didn't think that involving Tank the Hippo was good for the massive animal. Tweets said "Worst Gender Reveal Ever", and "That person's baby is not important enough to feed a hippo food coloring", said another. The couple then explained their side in a segment on Inside Edition. Watch the story below. 
It can be seen in the video that most of the Jell-O fell on the ground. It is also the same Jell-O that people feed their children and it was a regular practice in zoos, said the mother. The zoo director backs it up and said that Jell-O and watermelon is Tank the Hippo's favorite snack, and that they are perfectly harmless and approved by their vet.   
What do you think of involving animals in events like this? Share your thoughts on the comment section and share this story with family and friends.