The Kennedy Center Honors recognize individuals who have made a lasting impact on American culture through the performing arts. Each year, a diverse group of artists from around the world are selected by the Kennedy Center for their extraordinary contributions to the performing arts.
One of the five people honored in 1996 was the legendary Johnny Cash. That night was one for the ages and I am sure none of those present have forgotten it.
Johnny Cash was an American icon and one of the most influential musicians of the 20th century. He was born in 1932 in Arkansas and started his musical career in 1954. He had a unique blend of country, rock and roll, blues, and folk music, that made him one of the most famous musicians of all time. His career spanned over five decades, and he won several awards, including 11 Grammy Awards.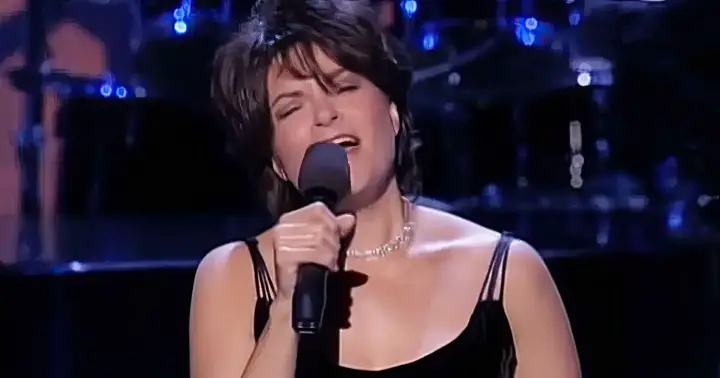 Artists came on stage one after another and honored Cash by singing some of his most influential songs, while Cash sat in the audience with guests like the then-president Bill Clinton.
The last performer was his daughter Rosanne Cash. She started off by giving a touching description of her dad and sang "I Walk The Line". Later everyone joined in for the classic "I'll Fly Away". When I saw Johnny Cash in tears, I nearly lost it! You'll go on an emotional ride with this beautiful tribute!
Johnny Cash was known for his deep baritone voice, his rebellious attitude, and his outlaw persona. He was an inspiration to so many and will forever be remembered. Watch the full video below and please leave us a Facebook comment to let us know what you thought!

Please SHARE this touching tribute with your families and friends!