Have you ever seen a performance so adorable that it instantly brightens your day? Well, get ready to experience just that with the video below. It features a 10-year-old contestant named Natalie Okri from the TV show Britain's Got Talent, and let me tell you, she is as cute as can be.
In her performance, Natalie takes on Alicia Keys' hit song "No One" and completely captivates the audience and judges. From the moment she starts singing, it's nothing but smiles and awe from everyone in the room. Her voice is surprisingly powerful for someone so young, and she effortlessly hits all the right notes.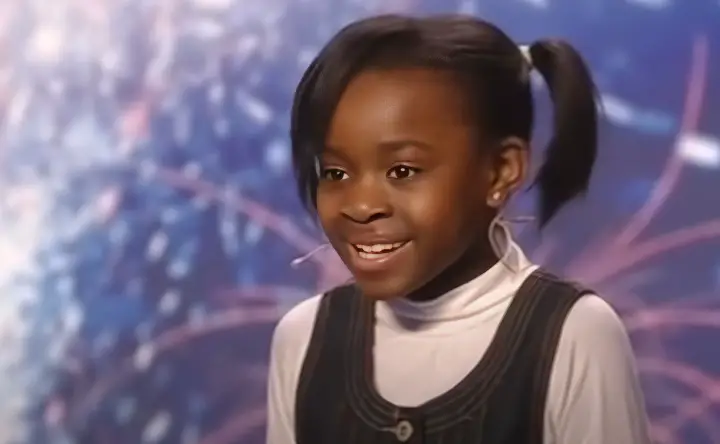 But it's not just her talent that makes Natalie so lovable. It's her infectious energy and undeniable charm. As she sings, you can see the joy radiating from her face, and it's impossible not to be drawn in by her enthusiasm. Even Simon Cowell, known for his tough critiques, can't help but be won over by her performance.
By the end of her rendition, the entire audience is on their feet, cheering and applauding for Natalie. The judges are equally impressed and give her a unanimous four yes votes, sending her through to the next round of the competition. It's clear that this young girl has a bright future ahead of her.
So, if you're in need of a pick-me-up or simply want to witness a truly adorable performance, look no further than the video below. Natalie's talent, cuteness, and infectious energy are sure to bring a smile to your face and warm your heart. Watch the video below and please leave us a Facebook comment to let us know what you thought!
Don't forget to hit the SHARE BUTTON to share this video on Facebook with your friends and family.