Jim Nabors is one of the most amazing and talented celebrities of all time. People all around the world know Jim for hilarious humor on shows from the Andy Griffith franchise like Mayberry, RFD and The Gomer Pyle Show. This clip is from the latter and portrays one of the more famous episodes.
Gomer Pyle was a classic American television sitcom that ran from 1964 to 1969. It starred Nabors as Gomer Pyle, a naïve and gentle Marine from the fictional town of Mayberry, North Carolina. The show focused on Gomer's misadventures as a result of his naivete and his interactions with the more experienced characters around him, such as Sergeant Vince Carter, played by Frank Sutton.
Gomer Pyle was one of the most popular and beloved shows on television during its run and continues to be a fan favorite today. Its enduring popularity can be attributed to its simple humor, its charming and lovable characters, and its heartwarming stories..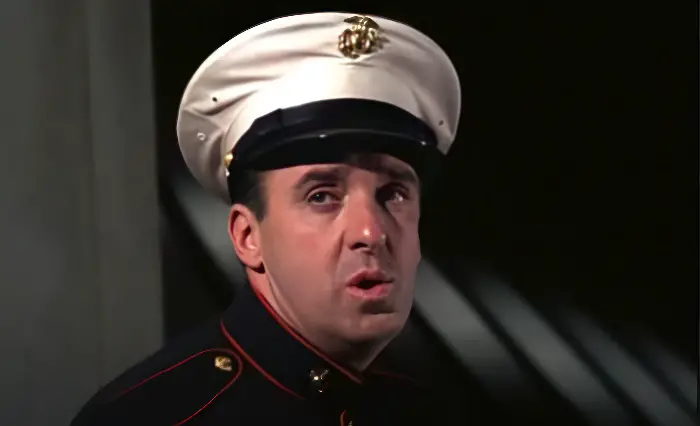 In one episode, producers wanted to show off Jim's singing ability in addition to his acting. They have him sing a stirring version of The Impossible Dream. This song is extremely beautiful in itself. What's even more special about this video is that Jim's mesmerizing voice will leave you enthralled and amazed in every good way possible.
Watch the full video below and please leave us a Facebook comment to let us know what you thought!
Don't forget to hit the SHARE BUTTON to share this video on Facebook with your friends and family.