Baby animals are no doubt one of the most adorable things in the whole wide world. For example, take a look at this precious little foal featured in the video given below! You are going to melt for sure when you see her. Foals grow up to become big, powerful, and intelligent horses, but they are quite different when they are small. Like every other baby animal, they tend to have an unending curiosity about everything around them.
Foals are also very social and friendly in nature. And Sunny Bayne found out about this in the most amazing way ever. She had decided to spend quality time with some horses one day after her work was done with. When she went to the farm, a playful foal galloped up to the fence to great her. Sunny was captivated by this little girl, so she didn't waste any time as she climbed over the fence and started playing with her.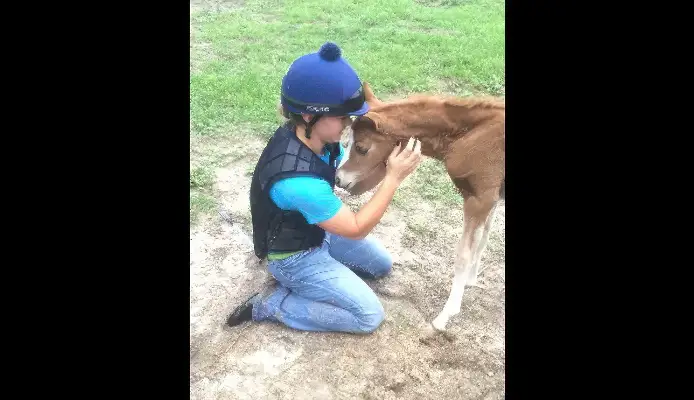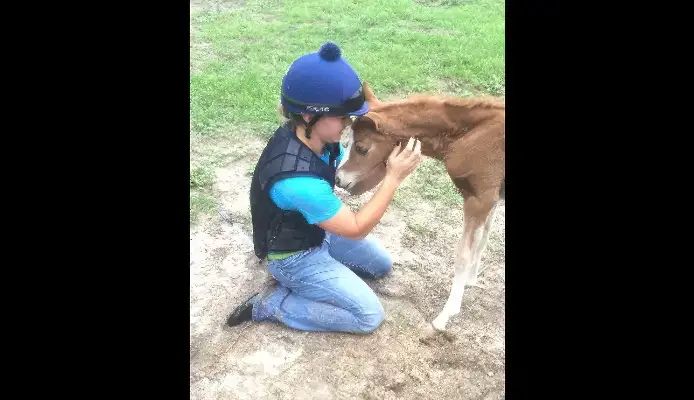 Sunny says she has been around hundreds of foals, but not one quite like this little girl. She thinks this little foal is one in a million, possibly even one in a billion! And we agree! In the video, we get to see the duo interacting with each other, and by the looks of things, the foal has taken an instant shine to the human. Mama horse appears at one point in the video, and even she reacts in the calmest manner.
Check out their adorable interaction below and please leave us a Facebook comment to let us know what you thought!
Don't forget to hit the SHARE BUTTON to share this video on Facebook with your friends and family.